COVID-19 scare for Jomotshangkha when a man tests positive on Rapid test kit
May 2, 2020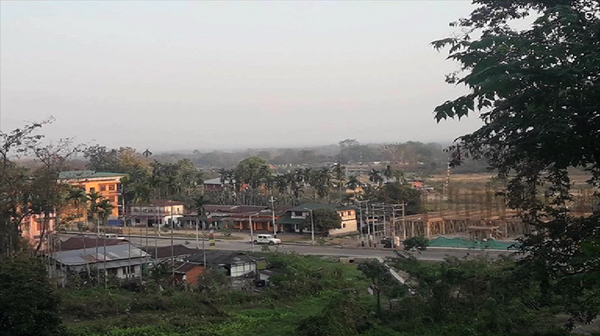 The suspected case of COVID-19 in Jomotshangkha in Samdrup Jongkhar tested negative on Polymerase chain reaction (PCR). While the suspect tested negative on PCR, Lyonchhen said the previous rapid test was positive IgM, which means he could have an active viral infection, but wasn't shedding the virus at the time of the test.
As per the Prime Minister's Office Facebook page, the businessman had earlier tested positive for antibody presence during the rapid test. The man did not show any symptoms and does not have any travel history.
The rapid test was conducted by a technical advisory group from the Ministry of Health as part of a random sampling rapid test among the high-risk community.
With the person testing negative for COVID-19 on the PCR at Monggar COVID-19 laboratory test centre, residents of Jomotsangkha Dungkhag are relieved for now.
Ugyen Chodra, a resident of Jomotshangkha shares his relief, "yesterday, when we heard there was a positive case here, we were all worried. And every one of us staying here is glad to hear the news, this morning, that he tested negative," he added.
Following a suspected case of community transmission, the Dungkhag restricted movements of people and vehicles. As per the Prime Minister's Office Facebook page, the area will be kept under very high surveillance, and the suspect and the primary contacts will be put under isolation or quarantine for at least seven days.
Lyonchhen also explained that the situation could be reviewed only after the second PCR test that should reveal the suspect as negative one more time.
Samten Dolkar/Kinley Wangchuk