A student in quarantine centre tests positive for COVID-19 taking the number to 3 cases
Mar 26, 2020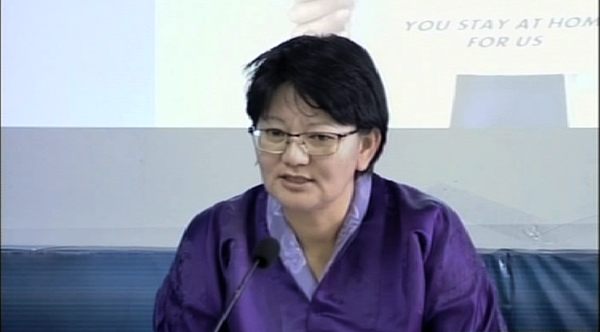 A Bhutanese studying in Europe tested positive for COVID-19 yesterday taking the country's total number of cases to three. The Health Minister said 11 crew members who were the first contacts are in quarantine starting today and 20 other passengers on the flight with her were already in quarantine centres.
The patient arrived in Bhutan on 22nd March and she was kept in quarantine centre in Thimphu.
"She had a cough and a mild fever by afternoon yesterday and we started testing at around 3 pm. At around 8 pm, the result came positive. So, we conducted the confirmation test and it came out positive again. This morning when I asked her condition, she is stable but still with fever and cough," said Dechen Wangmo. the Health Minister.
The patient had been moved to an isolation ward.
Lyonpo said the patient had a roommate in quarantine centre who was together with the patient for a couple of days, but she is now put in a different room.
Currently, 44 secondary contacts all related to crews are advised to be in home-quarantine.
Sangay Chezom