New Bumthang town planning
Feb 15, 2020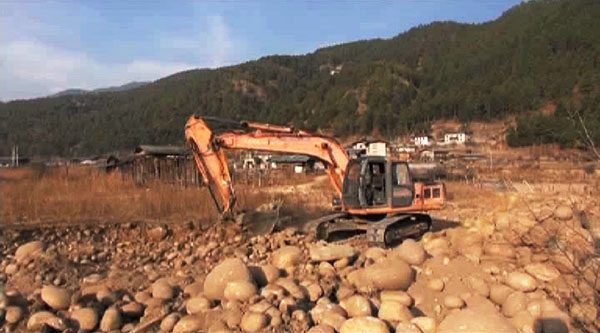 New buildings are built and internal roads are being developed as works progress towards establishing the new Bumthang town. The new town planning which has three Local Area Plans (townships) of Dekiling, Chamkhar and Jalikhar are currently being connected with basic road facility.
The National Land Commission issued Land Ownership Certificates for the new town last year and 24 construction approvals for new buildings have been issued.
Formation cutting works are currently going on at Jalikhar. Out of the eight-kilometre internal road for the new Jalikhar Township, four and a half kilometres have been paved.
"We understand that landowners at Jalikhar have been waiting for some time to get their building constructions underway. However, once the ongoing internal road construction works are complete, people can avail themselves of construction permits from the municipality and then carry on with construction activities," said Pasang Dorji, the Bumthang Dzongda.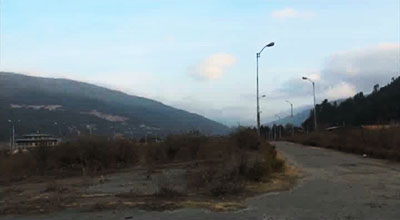 Meanwhile, Dekiling town planning, which has been connected with blacktopped internal roads, sewerage and streetlights has been idle for almost 2 decades since it was first developed as a town in 2003. However, with the new Bumthang town planning finalised, people can now start constructing houses in it.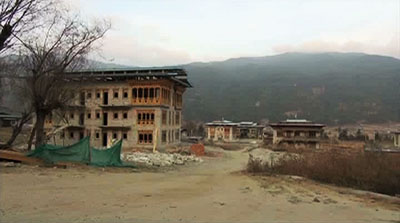 And at the new Chamkhar Township, several buildings have already been constructed and some have already been occupied. More buildings are under construction in the area.
"Dekiling Township has been planned and had all the basic infrastructure in place a long time ago. Landowners can now start constructing buildings as per the Bumthang Development Control Regulations. At Chamkhar, we have been able to pave a new two-kilometre internal road which has allowed people to start their construction works," the Dzongda said.
However, with the new townships taking shape, the old Chamkhar town, which lies along the Chamkhar River, is likely to get relocated as a major portion of it lies in the Red Zone and are prone to flood and fire. A total of 6 new buildings in new town planning areas have already been issued occupancy certificates.  
"Regarding the old Chamkhar town, if the areas are in the construction restricted area as per the new Bumthang Local Area Plan, people will have to work in accordance with the regulations. Some of the areas in the old town are under Flood Zone, so it's not wise to risk the lives of so many people living there. People will have to move to the new planned townships gradually where they have the choice to build new structures as per their capacities," he added.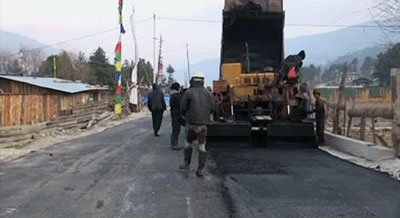 Meanwhile, widening and blacktopping works are also underway between Jambay Lhakhang and Chamkhar fuel station. A budget of Nu 44 M is being spent on the project. An additional Nu 2 M will be spent on resurfacing the existing roads in old Chamkhar town.
The Dzongkhag Administration has also proposed for a budget to the Gross National Happiness Commission for further development and establishment of other infrastructure such as blacktopped road, electricity, drinking water and sewerage for Jalikhar and Chamkhar townships.
Kipchu