Bhutan will have three Panoptes telescopes by the year end
Kinzang Lhadon, Thimphu

Aug 15, 2019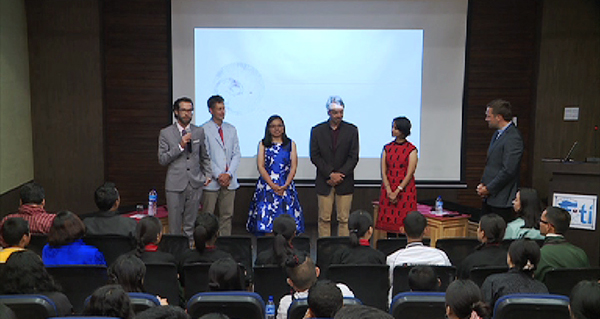 Bhutan will have three Panoptes telescopes installed and operational by the end of the year. These telescopes will help to detect transiting exoplanets. This is a citizen science project to encourage the use of technology in scientific space exploration. A group of astronomers are installing the Telescopes in the country.
The team has already installed one of the telescopes at the Royal Academy in Pangbesa in Paro. The installation and operation of the Panoptes were carried out in collaboration with the students.
The other two telescopes will be installed in a school and a college once the locations have been finalised.
"Basically, these units will be used to observe the night sky to try to find exoplanets which are not within our solar system," Yeshey Choden, the Engineer of MoIC, said.
The space programme in Bhutan started some three years ago, with three students going to Japan to study satellite engineering, and designing a CubeSat, which was launched last year. This satellite, Bhutan-1, is Bhutan's first satellite.
The space program is a direct result of His Majesty's personal passion and interest to pursue technology for the benefit of Bhutanese society.
"The country is going through this transformation. This is all possible because of the strong and visionary leadership of His Majesty The King and because technology is indispensable in today's world. As we have not experienced the development of a satellite before in Bhutan, it was really important for us to get exposure and learn about the processes of satellite development," Yeshey Choden said.
The telescope installations are part of this initiative to strengthen Bhutan's space programme by inspiring children to take an interest in space. So with this project, Bhutan will take another leap in the field of technology and space exploration.