3 tshogpas of Gase Tshogongm sentenced to 3 months in prison
Changa Dorji, WangduePhodrang

Jul 24, 2019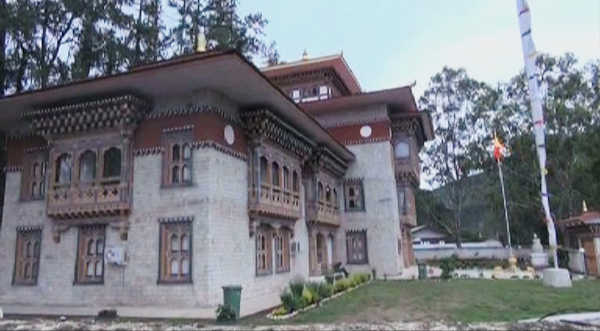 The Wangdue Phodrang district court sentenced three chiwog tshogpas of Gase Tshogongm gewog to three months each in prison, yesterday. They were convicted for lack of accountability and transparency and failing to carry out their responsibilities. They can, however, pay in place of their imprisonment.
According to the judgment, the tshogpas of Khatoedkha, Khamaedna and Changkha chiwogs did not inform the public of the available community contracts announced during the Gewog emergency meeting held on 19th February. As per the Local Government (LG) Act, all members shall make every effort to ensure that people of their respective constituencies are informed of the various plans, policies and programmes of the Local Government. The three of them also failed to furnish information on time. The LG rules and regulations state that the member concerned shall inform the Chipon of the date, time and venue of the proposed zomdu and of the subjects to be deliberated thereat not less than four days prior to the zomdu. 
The contracts included two packages of supplying drinking water to the gewog office, Basic Health Unit and agriculture and livestock office, and constructing a gate for the gewog office. The works, jointly worth Nu 1.1 M, were awarded to two separate groups of community contractors.
An individual from Khamaed chiwog filed the case against the gewog administration at the court knowing that some villagers did not receive the community contract's information depriving them of participation in the development process.
The court, however, acquitted the Gewog Tshogde chairperson and the deputy chairperson along with two other tshogpas upon a thorough verification and examination.
Following the court order, the contracts for water supply and construction of gewog office gate are now revoked. Since the former contractors have already started with the works, the gewog administration will follow up with the required procedures to continue with the works. According to the gewog officials, they will try and complete the activities in the second fiscal year of the current Plan.