Cordyceps, transforming people's livelihood in Chhoekhor Toed
Kipchu, Bumthang

May 25, 2019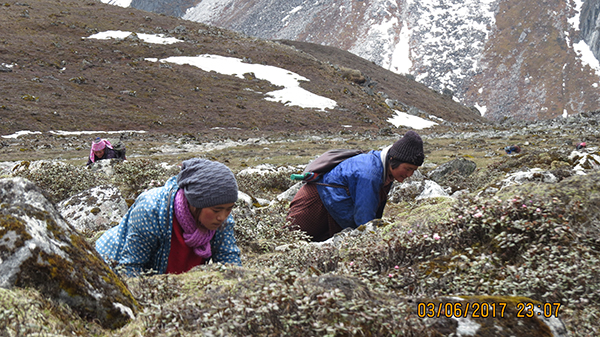 The livelihood of the people of Chhoekhor Toed in Bumthang has transformed since the collection and sale of Cordyceps in the country was legalised in 2004. A huge amount of money acquired from Cordyceps collection is spent on household ration, construction of houses and on children's education.
At this time of the year, most houses at Chhoekhor Toed in Bumthang remain locked. Only students and some elderly people are seen in the villages, as most of the young people are in the mountains to collect Cordyceps, the prized fungus.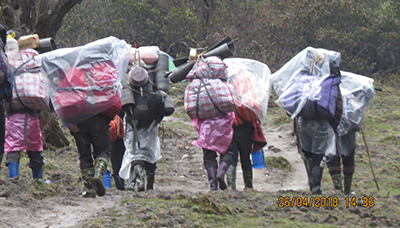 This year Cordyceps collection permits were issued to more than 900 collectors in Bumthang, of which most of them are people of Chhoekhor Gewog. Every year, families earn a few hundred thousand ngultrum, which are spent for household and other necessities. The number of cars has increased exponentially in the last decade or so. There are over 100 cars in Chhoekhor Toed alone.
"In the past, all our household income was dependent on agricultural works and we used to plough our fields with oxen. Now, after the legalisation of Cordyceps collection, everyone is well off. Every household has 2 to 3 cars now. Each year, there are about 3 new houses constructed here," Dorji Tenpa from Nangsiphel said.
"There has been a considerable improvement in the standard of living. Most families are well-to-do now. Lots of houses have been constructed and we could educate our children well. Moreover, we have also bought cars for our family," Ugyen Tshomo from  Gorjay said.
Even though Cordyceps collection has improved livelihoods of the people, there are also environmental concerns over degrading shrublands, degradation of forest, littering and other problems caused to the high alpine environment. There are also issues concerning the decreasing number of yak herders with more and more nomadic herders settling in the villages each year.
However, the Wangchuck Centennial National Park (WCNP) in Bumthang has been initiating a waste management programme, Garbage In Garbage Out to curb waste issues in the Cordyceps collection region. The park will start imposing penalties to the defaulters by this season. They are also encouraging the collectors to use gas cylinders and kerosene to minimise the usage of alpine shrubs for firewood. The collectors are also made aware of the Cordyceps collection by-laws by the gewog administration in collaboration with WCNP officials.