Thimphu and Paro receive significantly less rainfall
Samten Dolkar, Thimphu

Jul 12, 2018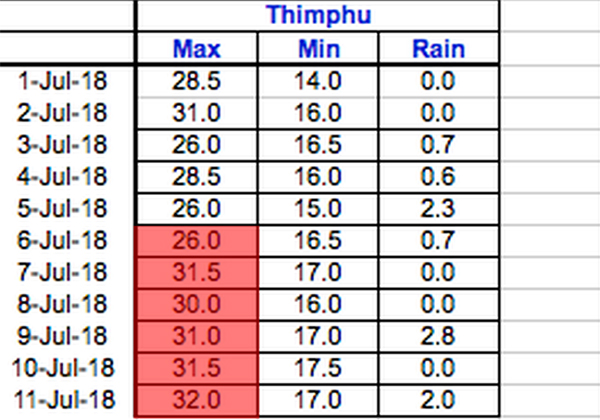 The western parts of the country, particularly Thimphu and Paro, received less than 10 mm of rainfall only so far this month. This, according to the National Centre for Hydrology and Meteorology (NCHM), is comparatively less compared to the previous year.
Last year, the western region received a good amount of rainfall with more than 100 mm of rain in Thimphu and over 50 mm in Paro from the 1st to 11th of July.
The central region and some parts of eastern region also received lesser rain this time, but the southern region has received a good amount of rain already.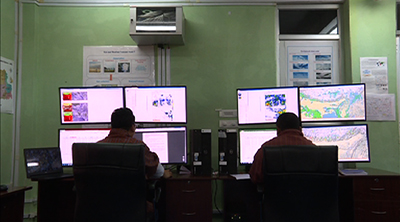 "The moisture feeding from the Bay of Bengal, which is normally called the  south west monsoon, is very weak and there is no wind pushing the moisture into the inner Himalayas, which is why most of the rainfall is dumped in the southern belt," Tayba Buddha Tamang, the Deputy Chief Meteorology Officer of NCHM, said.
This also explains why Thimphu and Paro have been experiencing warmer summer this time.
The scant rainfall pushed temperatures up by five to six degree Celsius since the 6th of July.
"There was no rainfall over this area and heating of land was continuous and persistent, which raised the air temperature," Tayba Buddha Tamang said.
Monsoon season goes on till September. The NCHM is expecting rainfall in the coming days.