G2C Initiative launches six more online services
Pema Seldon Tshering, Thimphu

Jun 14, 2018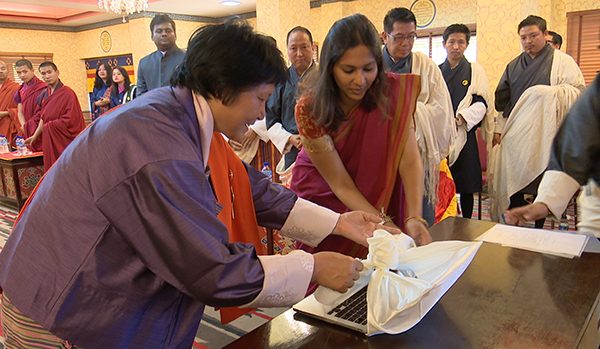 The Government to Citizen (G2C) Initiative launched six more eServices today. The services are in addition to more than one hundred existing online services provided through the Citizen Portal.
The six services launched today include 11 different online notary services.
Others are different online services of the Drug Regulatory Authority, Department of Livestock, Construction Development Board, National Housing Development Corporation Limited and Department of Engineering Service.
The launch of today's eServices marks the final phase of the G2C system development.
The online services are aimed at enhancing public service delivery, instituting accountability mechanisms and reducing turnaround time of services. "One of the most important impacts is the reduced turnaround time," works and human settlement minister Dorji Choden said.
"Before, obtaining security clearance used to take us weeks and audit clearance and getting a passport, or a license, used to take weeks or more."
The G2C office has been providing online services since 2014.