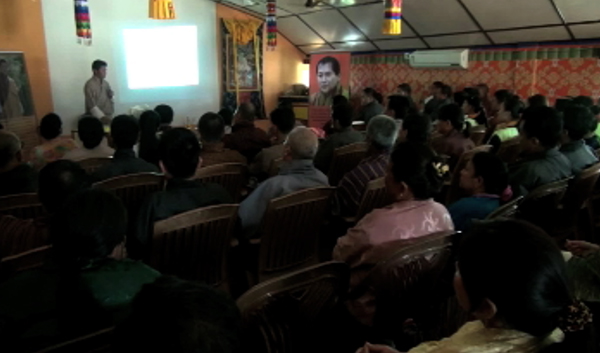 The Bhutan Transparency Initiative (BTI) opened an 'Advocacy and Legal Advice Centre' on May 28 at Rabdeyling constituency under Gelegphu Thromde, Sarpang.
The centre will educate citizens about country's existing laws and legislations. It will help common people to get access to justice, strengthen the partnership with relevant institutions and address people's concerns.
"This centre will reach out to people who are unaware of their rights. The centre will also assist them to file complaints against wrong doers," said Pema Lhamo, Executive Director of BTI.
Along with the launch of Advocacy and Legal Advice Centre, BTI organised consultative workshop with relevant agencies in Sarpang and shared them the roles and responsibilities of the centre.
However, the Executive Director of BTI adds: "We will not act as a prosecutor or prosecute any form of cases in the court, neither will advocate on the court cases. We will complement ACC in complaint management system."
Based on centre's services, the Bhutan Transparency Initiative will compile report and share the findings to relevant organisations to take justice closer to the public.
Including this centre, BTI has another such centre in the capital. This is part of BTI's pilot project, implemented with financial support from EU/ Helvetia's grant programme for two years.