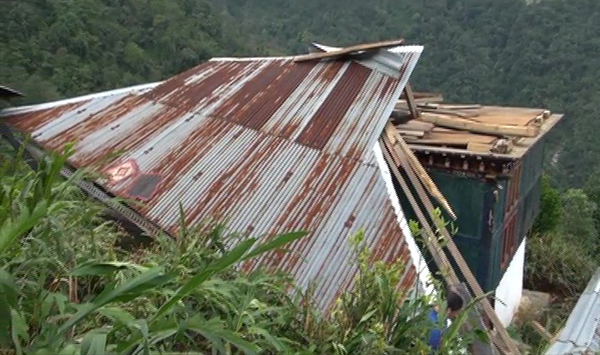 The strong windstorm on Monday, May 28, damaged 12 houses in Darla Gewog under Chhukha Dzongkhag.
Among the 12 damaged houses, one belongs to Pema Drukpa. He said the windstorm this time was unexpectedly strong.
"The windstorm not only blew off the roof but has equally damaged the interior parts of the house. The windstorm was surprisingly strong that roofs have been blown off into jungles," he said. "I am not in a position to repair my house. I wonder from where I will get the assistance."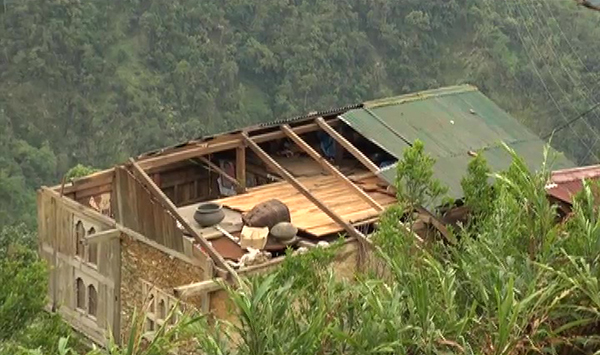 Others' homes have also suffered damages.
"We have never seen such strong windstorm before. It has damaged my house.  I don't have a place to take shelter now. Our fields have been damaged too," added another villager, Tashi Phuntsho.
The Dungkhag and gewog officials have immediately visited the affected houses.
"Twelve structures have been damaged. Along with RICB officials, we assessed the extent of damages and sent the report to Gaeddu RICBL Office," stated Mil Kumar Mongar, Gup of Darla Gewog, adding: "Those who have insured their houses will definitely receive compensations."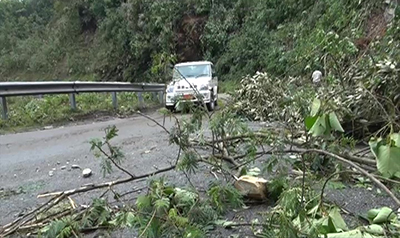 Other than houses, the windstorm damaged a primary school at Tashilakha.  Maize fields and orange trees were also knocked down.
During the incident, a 24-year-old pregnant woman was struck by the lightening . She is recovering at Phuentshogling hospital. Fallen trees have also blocked the highway between Geaddu and Kamji.