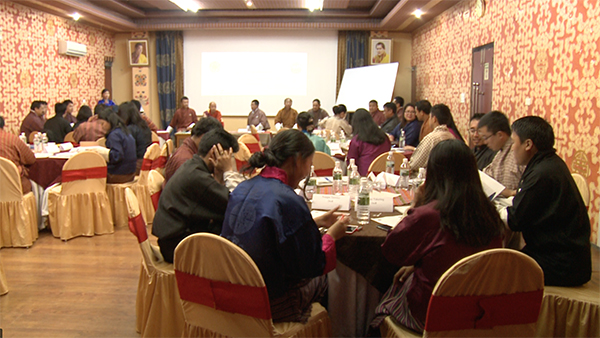 Compared to last year, this year's monsoon will be bit intense, says the rainfall forecast for 2018, which has been presented during the National Climate Outlook forum in the capital, last week.
The wet season starts from June and lasts till September. The National Centre for Hydrology and Meteorology describes this year's rainfall pattern to be 'near normal.' This means, the country will experience wetter monsoon than the previous year.
There are three categories of rainfall pattern: normal, above normal and near normal and the rain is measured in units of length per unit time, typically in millimetres (mm) per hour.
"Based on the data collected since 1996, the normal unit is at 1353 mm.  This year's prediction is 1373mm, which is considered near normal," said Tshencho Dorji, Deputy Executive Engineer of National Centre for Hydrology and Meteorology.
Bhutanese astrologers also predicts similar rain pattern. "The rainfall is likely to be normal. But in winter, the wind current will slightly be higher this year. We will receive slightly heavier rainfall in June," said Sonam Rinchen, Vice Principal of Pangrizampa School of Astrology.
The forecast was prepared using a statistical model with inputs such as the global sea surface temperature and observed rainfall data of Bhutan.