NC Chairperson elect requests court to dismiss petition against him by candidate Passang Thrinlee
Changa Dorji, Thimphu

May 17, 2018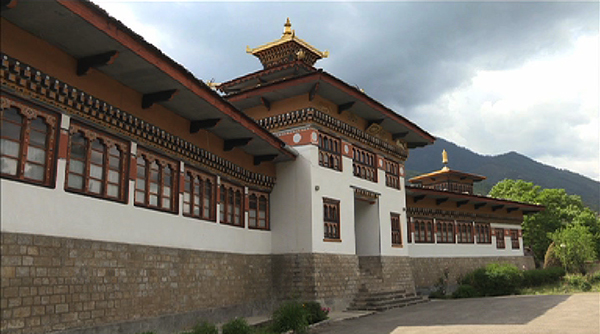 The National Council Chairperson elect, Tashi Dorji, requested the High Court to dismiss the petition filed against him by candidate Passang Thrinlee.
Passang Thrinlee submitted the petition on May 1st, accusing Tashi Dorji of unlawful practices, which undermined the fairness of NC election in Wangdue Phodrang.
In a four-page rebuttal, Tashi Dorji refuted all allegations. He said neither has he given permission to Gase Tshogongm Gup and Tshogpa to be at the polling station to help him, nor did they do him any election favours.
He also denied having deployed representatives during the election.
On the allegation concerning soelra given to Richending public, Chairperson elect Tashi Dorji said he was invited as Chief Guest by the public of Rinchengang at a local ritual ceremony on the last day of his constituency visit where he gave Nu 10,000 as soelra to the gathering. The amount, he said, was from the discretionary allowance.
As for the issue of Bolero vehicle given to Rada Phenday Tshogpa and Manjushree statues to 15 gewogs in 2013, Tashi Dorji argued the Dzongkhag Election Dispute Settlement Committee had cleared him of all charges.
The election commission's legal officer, who represented ECB at yesterday's hearing, said the Gup of Gase Tshogongm had not stayed at the polling station the entire day as alleged by Passang Thrinlee.
As for the Tshogpa, the legal officer said, he was at the polling station to help election officials as per instructions from his superior. He added the election officials required help since the polling station was located in a remote place.
Meanwhile, Passang Thrinlee argued that the polling station where the Tshogpa helped the election officials is not so remote and the polling station where the Gup was is in Tashi Dorji's wife's place. He also asked if Tashi Dorji is allowed to give such huge Soelra.
He maintained the NC election in Wangdue was not free and fair and said Tashi Dorji enjoyed election gains from his involvement in Rada Phenday Tshogpa. He requested the court to verify whether Rada Phenday Tshogpa is a registered Civil Society Organization or not.