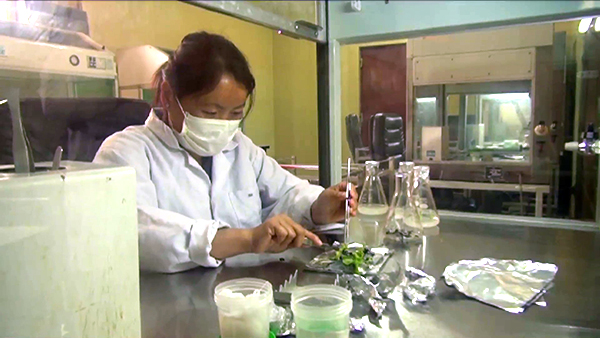 In a bid to draw farmers in Bhutan towards involving in Agriculture, the National Seed Centre in Paro with its tissue culture laboratory focuses on producing tissue culture banana and Potatoes.
The tissue culture method, which helps in improving yield and quality of crops and fruits, can revolutionise the agriculture sector in the country.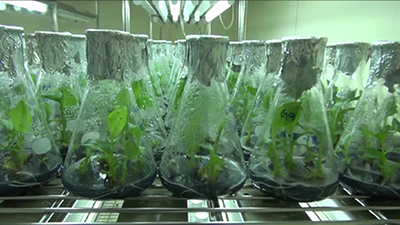 Tissue culture is a process of crop breeding in a flask or test tube under controlled and hygienic conditions of exposing plant cell to nutrients, hormones and light.
As a part of initiation of tissue culture, a tissue portion of a bud from a mother plant is sterilised and inoculated through a nutrient media.
This makes tissue culture plants disease free. In a controlled environment, a single initiated tissue can be multiplied to several folds to obtain the required number of the demand.
"In case of banana, after initiating, we get normal banana plantlets and after multiplication, number of plantlets will increase. If we go for longer duration of multiplication, we still get the required number of plantlets," says Nikita Gurung, Agriculture Supervisor of National Seed Centre.
Today, in National Seed Centre's tissue culture laboratory, tissue culture banana and Potatoes are produced.
And in the growth room, with a help of rooting media, the initiated banana plantlets develop a root system and are taken to Bhur in Gelegphu for hardening. It is from the Bhur regional farm, the variety of tissue culture banana saplings are distributed to people.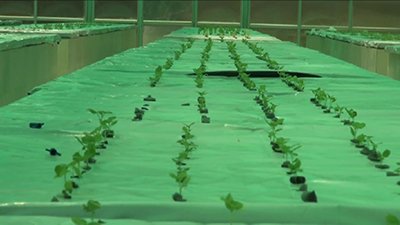 After tissue culture of Banana started 2015, a total of 20 thousands plants have been distributed to farmers.
However, in case of Potato, the seed centre is still in the process of multiplying seed potatoes in Phobjikha. The disease free seed potatoes for multiplication are produced through aeroponics.
"After preparation of plant through tissue culture, we do hardening of the plantlets for root development and acclimatisation of the plantlets to adapt to normal conditions for a month," said Yeshi Dorji, Laboratory Officer of National Seed Centre. "After that, we transplant the plant to the aeroponic facility. The nutrients will be sprayed and after two months the tuberisation starts."
Aeroponic is a process of growing plants in an air or mist environment without the use of soil. It was started by National Potato Programme in 2011.
The seeds and plants produced through tissue culture are almost disease and pest resistant, helping farmers to produce more quality yield.
The officials at the seed centre are trying to do tissue culture of fruit plants such as Kiwi, Avocado, Cardamom and Apple root stock.  However, without experts, the centre can do only limited tissue culture.
The Laboratory Officer said: "Way back in 1980's there were a few scientists from Germany. The techniques we have inherited are all from those two experts. If some experts could train us to improve facilities and human resources, we might produce adequate number of seeds and seedlings."
Until experiments by local laboratory officers gets successful and experts join seed centre, tissue culture banana and seed potatoes can be produced by the centre.