MoIC to relocate community playground learning stations nearby schools
Sonam Pem, Thimphu

Apr 29, 2018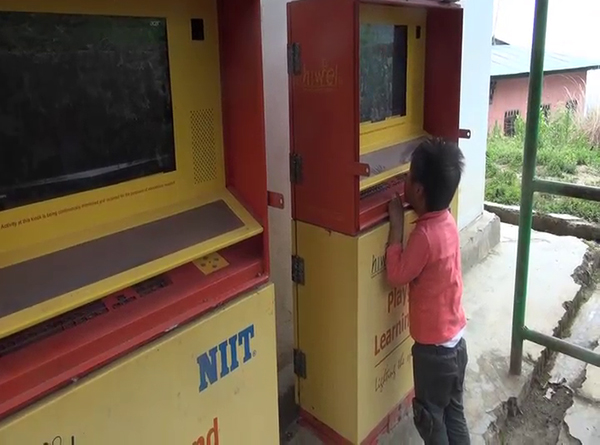 The Ministry of Information and Communications (MoIC) will relocate the community playground learning stations nearby schools. The Information and Communications Minister, DN Dhungyel shared this with the media during Meet The Press on Friday.
The MoIC assessed the usage of the playground stations or 'Hole in the wall' and identified areas nearby schools or settlements for relocation.
Through the assessment, the ministry learnt that while some play stations opened at suitable places are serving their purpose well, others aren't.
For instance, the facility at the Mendrelgang Community Information Centre in Tsirang remains idle on most occasions. The operator of the centre, Sangay Chenzom, said since most children are going to schools, they barely come to play the computer.
"Some young children come here at times. They eagerly lay their hands on the keyboard but they have to strain their necks to see the computer screen. That really disappoints them," Sangay Chenzom added.
The MoIC Minister said revamp plan for playground learning stations has been marked as the ministry's top priority for the upcoming Five-Year-Plan (12th FYP).
"Yes! Some playground stations located far away from schools have remained underutilised. We will discuss with the local government and In-charge of the community information centres, and shift the playground stations to places where users are many," continued Minister DN Dhungyel.
Prime Minister Dasho Tshering Tobgay also said these days, children are more curious to explore the digital world and electronic games on smartphones.
"The playground stations have been installed with huge amount of money. But it is not benefiting them since they play with their parents' smartphones," said the Prime Minister adding: "During the gewog visits, I saw that most playground learning stations were closed."
The playground learning stations were established in 2011 as part of the Chiphen Rigphel Project to provide access to computer literacy skills and education to rural children.