Women's group hopes selling pulses to be profitable affair
Namgay Wangchuk, Tsirang

Apr 27, 2018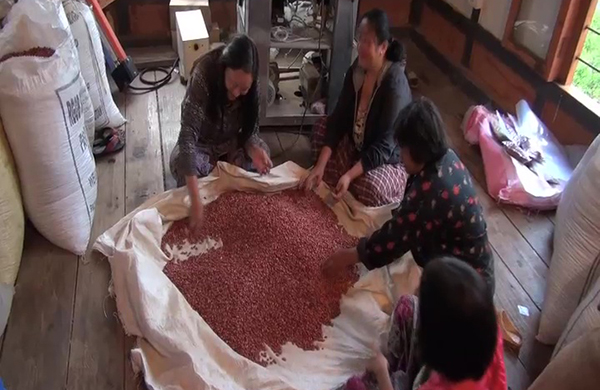 Drukjeygang Gewog in Dagana is famous for growing pulses. So taking advantage of this, four women in the gewog formed a group to eke out their living by selling pulses.
They started marketing pulses in 2016 and till date, they couldn't make much profit. Members said slower demands and lack of marketing avenues hampered their business.
However, the situation is expected to improve this time. This is because the dzongkhag administration has ordered a large supply of pulses.
"This year, the dzongkhag has placed order of 5,480 kilograms of pulses. So far we have collected over 2000kgs of pulses in the gewog, and the remaining will be gathered from other gewogs," said one of the members of Drukjeygang Amsu Semchum Detshen (Women Beans Group), Tshering Lham.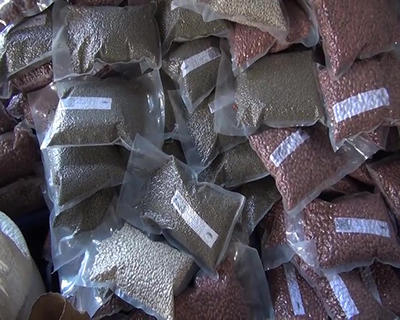 The dzongkhag administration will distribute the pulses to gewogs for agricultural purposes.
This year, the women's group invested nearly Nu 200,000 to buy pulses from the villagers and then vend them to customers. But for the coming years, they are uncertain about their business.
"Next year too, if the dzongkhag could buy pulses from us, we can survive. Otherwise, we wonder how we will make profit," said another member, Sangay Lhamo.
The dzongkhag has provided them with a vacuum packing machine.
The group sells four varieties of pulses and a kilogram for each of them costs Nu 130. They endeavours to supply the beans to all 14 gewogs in Dagana.
Pulses have protein and fibre, as well as a significant source of vitamins and minerals.