High Court rejects case seeking injunction order to hold Thimphu NC election
Sonam Pem, Thimphu

Apr 16, 2018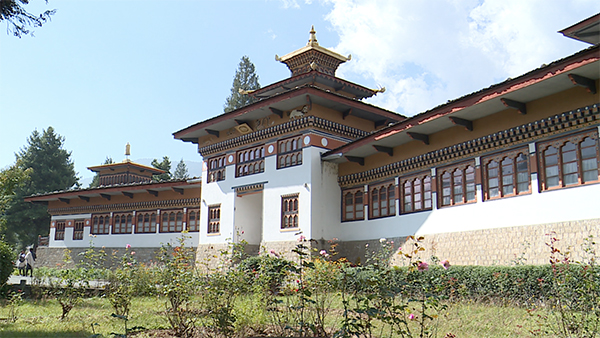 The High Court has dismissed the case filed by Sonam Penjor against the Election Commission of Bhutan's (ECB) decision on document attestation of Tshokey Dorji, a National Council aspirant from Thimphu.
Sonam Penjor was a National Council aspirant from Thimphu Thromde.
He had appealed to the High Court to issue an injunction order to defer the National Council election for Thimphu over ECB's decision on document attestation of Tshokey Dorji's qualification, which he described as unfair.
Dismissing the case last Thursday, the court said its decision is based on the Supreme Court's order on election disputes issued on March 31, 2011. The order states courts should not accept unnecessary complaints and insignificant issues related to election disputes.
It is also guided by the Election Act 2008, which mandates the commission to hold free and fair elections.
The court also stated ECB had cleared that NC aspirant Tshokey Dorji contested only after the screening of his certificates and other relevant documents was completed.
Before appealing to the court, Sonam Penjor had filed a complaint with the ECB, alleging that Bhutan Accreditation Council (BAC) and Department of Adult and Higher Education (DAHE) gave preferential treatment to Tshokey Dorji by allowing him to seek a letter of authentication from the Supreme Court on March 6.
On March 5, BAC had said the top court could authenticate law degrees, but Sonam Penjor said the attestation violates their own guidelines published on July 29, 2017.
The guidelines say DAHE will attest the degree certificates of aspiring candidates only after getting a confirmation from the university.
But on March 31 this year, BAC issued a notification, which said that alternative sources are used only after the process of seeking validation from the universities runs out.
Sonam Penjor asked how is it that Tshokey Dorji got the letter from the Supreme Court when it was only about a month later that BAC issued the notification on alternative sources.