26 athletes to represent Bhutan at 18th Asian Games in Indonesia
Samten Dolkar, Thimphu

Apr 6, 2018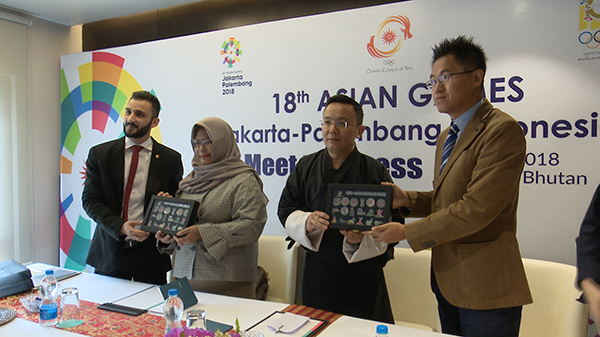 Twenty six Bhutanese athletes will represent the country at the 18th Asian Games. The event will be held in Indonesia in August this year and Bhutan will compete in archery, boxing, taekwondo and golf.
This time, while the areas of participation have decreased as compared to the past edition of the sporting event, the number of athletes has increased. In 2014, Bhutan participated in seven sports with 16 athletes.
During a press conference today, the Bhutan Olympic Committee (BOC) said the sports disciplines for participation was selected following the performances in the 2016 South Asian Games held in Guwahati and Shillong, India. Bhutan won 16 medals during the regional event.
"To be able to get success in the international arena, that will take some time and for that to happen, what we need right now is good coaches and good infrastructure.  And that is what we are trying to build right now," said Sonam Karma Tshering, Secretary General of BOC.
He added that Bhutanese participants have been preparing for the event for the past seven months. As part of the 18th Asian Games, Fun Run- a friendly race with 500 participants will also be organised in Punakha tomorrow coinciding with the Olympic day. Forty five Asian countries will take part in the 18th Asian games this year.