Zambalha Dairy Group in need of sale counter
Thinley Dorji, Pema Gatshel

Mar 30, 2018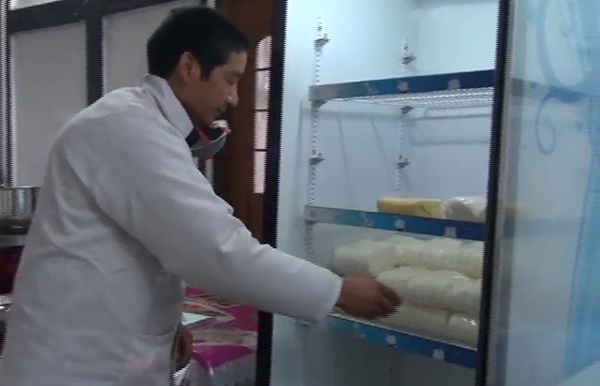 Zambalha Dairy Group in Pema Gatshel is doing a brisk business. With increase in both production and customers, what the group now needs is a sale counter.
At present, they sell the products from their production unit, which is not so convenient.
"Having a sale counter would further boost our sales," Pema Wangda who leads the group said.
"Right now, not everyone is aware that we sell the products at the unit. They think it's just a processing unit. If we have a separate sale counter, we can put the products on display and the passersby can easily spot them."
The dairy group has already approached the Dzongkhag Livestock Office for help. The Assistant Dzongkhag Livestock Officer said a sale counter would be built soon.
"An estimate budget has been worked out and handed over to the group. The counter would be built in two to three months' time," he said.
A separate sale counter, the group members said, will also help them in ensuring cleanliness and hygiene.
The group produces dairy products including butter and cheese from about 300 to 350 liters of milk every day.