Getting rid of allergy-causing tree species
 Samten Dolkar, Thimphu

Mar 28, 2018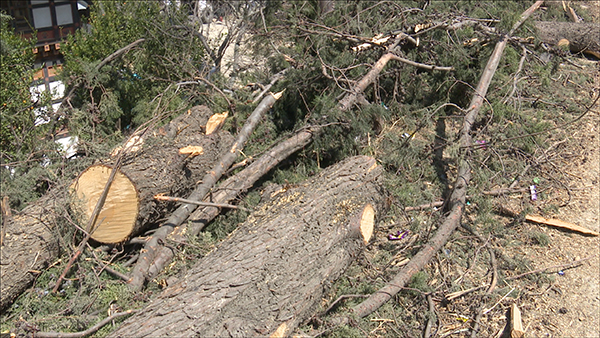 Certain tree species in the country have been found to cause allergic reactions in people. It can get on your nose and cause sneezing. In some, it causes itchiness and watery eyes.
These trees are termed exotic species. What that means is such tree species are not native to Bhutan. They were brought in from somewhere else.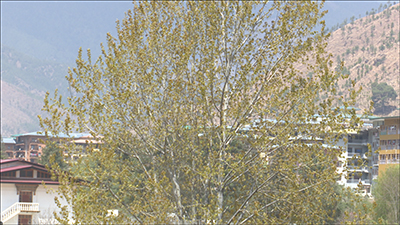 In other words, exotic tree species are those that have been moved to areas outside of their native range.
The Department of Forest and Park Services (DoFPS) of the Ministry of Agriculture and Forests (MoAF) started removing three such tree species- Populus species, Thuja species, and Cupressus Macrocarpa, five years ago.
Today, over 3,500 trees belonging to these species have been removed so far in Thimphu. About 600 more trees still remain to be removed in the capital city.
The forest and park services department has also instructed to do the same in other dzongkhags.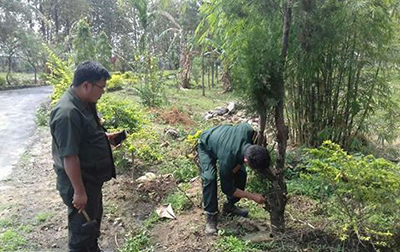 "These trees are not found in thick, dense forest. It's found along the roads, especially in towns like Thimphu, Paro, Phuentsholing, Samdrup Jongkhar and Gelephu. We thought the plants were beautiful and was pleasing to eyes. So, it was brought here and planted," Chief Forestry Officer Gyeltshen Dukpa said.
But the risk these trees pose to human health and natural environment has led the officials to get rid of them.
"From scientific point of view, changing vegetation by planting new tree species can cause a lot of problems," Gyeltshen Dukpa said.
"It leads to change in animals' habitat and creates a lot of differences. It can also cause problems to mankind and can result in allergic diseases."
Such trees on the government land is removed and kept by the Natural Resources Development Corporation Limited (NRDCL), while private owners get to keep the fallen trees on their land.