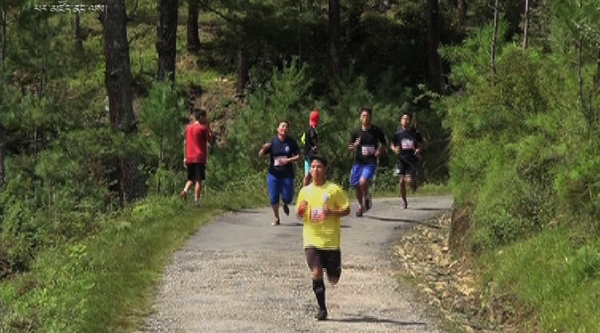 Bhutan is all set to host the South Asian Cross Country Championship (SACCC) for the first time in the country. The international event will be held at the Royal Thimphu Golf Course tomorrow.
There will around 70 athletes from seven South Asian countries running on different types of terrain during the day-long international sports event. The sport requires runners to sprint over dirt, jog downhill and mount uphill as well.
Six men's team and 4 women's team from each country will represent their nation. The teams and the individuals will have to run a race of 10 km for men and 8km for women.
Themed "regional harmony through athletics", tomorrow's mega event will promote cross country running and encourage middle-long distance running in the country.
"As member federation, we are also mandated to host some of this international event. But then we thought, if we could organise event of this standard, we thought we can also play an active role in promoting regional harmony in the south Asia region," said Dorji Tenzin, the General Secretary of Bhutan Amateur Athletic Federation (BAAF).
From Bhutan, the winners of the Laya Run, Bhutan International Marathon, Coronation Marathon and the winners from the open middle-long distance championship will represent the country.
Athletes from other six countries have also arrived in the country. The cross country courses have also been all laid out ready for mega sporting event.