ECB disqualifies registration of Druk Gaki Tshogpa as a political party
Tshering Dhendup, Thimphu

Mar 18, 2018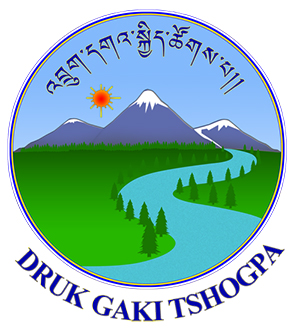 The Election Commission of Bhutan (ECB) has disqualified the application for registration of Druk Gaki Tshogpa as a political party.
The application received by the ECB on February 9 this year, as per the notification, was subjected to due scrutiny and review against the provisions of the Constitution and the Electoral Laws.
The ECB says the applicant party submitted a final list of 308 registered members. However, irregularities in 29 cases were found with names not in electoral roll, names of religious personalities, mismatch of names and constituency mistake. Also there are no members in two constituencies. The party's president Chheku Dukpa, said it is not 29 cases as pointed out by the ECB but only nine.
The ECB notification also states that they received a final list of 25 potential candidates. Out of this, it was found that "two candidates are not registered members of the party and one appears to be a different person, of different gender."  "This was informed to the applicant party but no rectified list was received," the notification stated.
The ECB also says there are no potential candidates for half of the 47 constituencies. "In terms of the profile of the candidates in the List submitted, it is found that 20 are in the 25 to 35 years age group; 4 between 35 to 45 years and 1 is a 46-year old.With no person of public standing with demonstrated experience of leading a Government or public office or an established business."
To this Chheku Drukpa said: "There is no law stating that this number of contestants should be there while registering. We just applied to get registered. We did not apply to run for elections. There's no point in talking about the potential of the candidates while registering."
The ECB also shared serious concerns on the Party Ideology which is found to be general and nothing is mentioned about how the substantive task of national development is envisioned.
"The ECB knows whether an ideology is required or not. The way I see it, three political parties does not even have it. Yet, we have included every detail including the party's vision and mission," said the party's president adding that they have done everything in line with the ECB's rules.  "They have treated us against the law. We did not get justice. Therefore we will appeal to the supreme court," he added.
Chheku Dukpa also mentioned that, registration for a political party and registration for the elections is completely different.
Druk Gaki Tshogpa applied for registration last month.