Monggar DT to propose for restoration of Zhongar Dzong to Culture Dept.
Sonam Tshering, Thimphu

Mar 8, 2018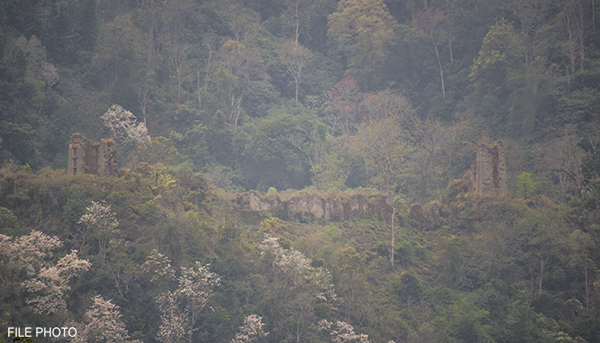 The Monggar Dzongkhag Tshogdu (DT) decided to put up a resolution-outlining the need to restore Zhongar Dzong to its former glory.
Local leaders, during the recent DT session said, restoring the dzong could play a vital role in promoting tourism in eastern dzongkhags, which currently are not tourist hot-spots.
"Right now, we only have Aja Ney as the only cultural site for tourists in Monggar. So, if Zhongar Dzong is renovated, it would attract tourists and perk up local economy," said Choni Dorji, the Gup of Saling Gewog.
He added: "Minor renovation was carried out during the 11th Five-Year-Plan but it wasn't up to the expectation of the people in Monggar."
And then was a resounding yes by other members.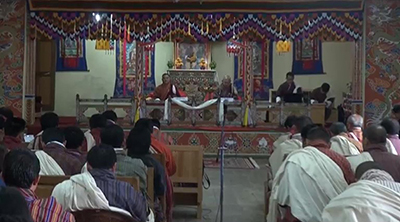 "Apart from tourist attraction, the dzong would provide winter residence for Monggar Rabdey if it is renovated," said Thromde Thuemi, Namgay Dorji.
The Dzongkhag Cultural Officer, Rinzin Peldup said, renovation of dzong was proposed in the 12th Five-Year-Plan but cost estimation is yet to be worked out.
"The Culture Department is busy since there are lots of dzong constructions namely Drukgyal Dzong, Wangdue Phodrang Dzong, Trashigang Dzong and Rigsum Goenpa. During meetings, concerns were raised on Zhongar Dzong, but we have a budget constraint in the dzongkhag and department is also looking similar problem."
The ruins of Zhongar Dzong are found on the hilltop, overlooking the village of Themnangbi under Monggar Gewog. The dzong was first damaged by a fire and powerful earthquake, some centuries ago.
Locals believe that Gyalpo Karpodung, the then former Monggar Dzongpoen, invited a chief architect named Bala from Paro to construct the dzong during the 17th century. Bala on reaching Saling, did a visual survey of the place and saw a white stone bawl on the small hill, and decided to build the dzong. He named it Zhongkar meaning white bawl. But down the centuries the place came to be known as Zhonghar.
People said, one unique feature about the dzong was that the courtyard was so long that it was used as an archery range in earlier days.