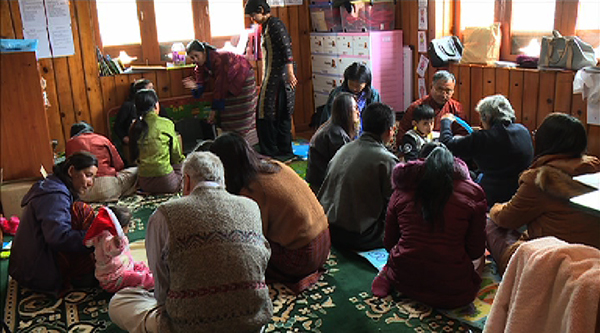 A workshop on early childhood care and development saw parents of children with disabilities, caregivers and ECCD facilitators come together to learn about how best they can work together to prepare children with special needs for inclusion.
The three-day event, which ended yesyerday, focused on children born with visual impairment in addition to other disabilities.
Two regional education specialists from Perkins International taught participants ways to help prepare such children for school.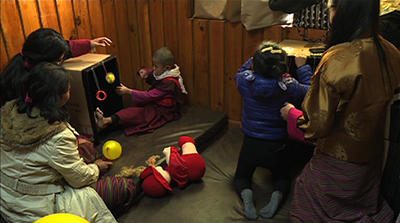 Perkins International is a US based organisation committed towards helping marginalized populations who are blind, deaf blind, or blind with additional disabilities, unlock their potential and realize their unique value as members of their communities.
Namita Jacob, a Senior Regional Education Specialist with Perkins International, said the idea is to help parents develop understanding of what they can do at home so that a child is better prepared to go to an ECCD.
"We included ECCD workers in the training so they know what role they can play to help and support the development of such children," Namita Jacob said.
"The hope is that the professionals and parents can work together to prepare the children for entry in schools."
Dolma Tamang, one of the participants, said she now feels better equipped as a parent.
"I learned that when we take our children outside, for instance for shopping, we shouldn't ask our child what they want," Dolma Tamang said.
"Instead, we should let them feel the thing that they want with their hands and that's how they get trained."
For Gayatari Ghalley, an ECCD Facilitator, the training was an eye opener. "Through this programme, I learned how to care for children with special needs," she said.
"Before, we didn't give much importance to children with special needs. Also, I learned that teaching through fun activities can make them learn better and faster. As visually impaired, we have to make them feel because the more they feel, the more they can learn."
The workshop was organised by the Ability Bhutan Society (ABS) in collaboration with Bhutan Foundation.
A follow up workshop for the same group will be held after five to six months.