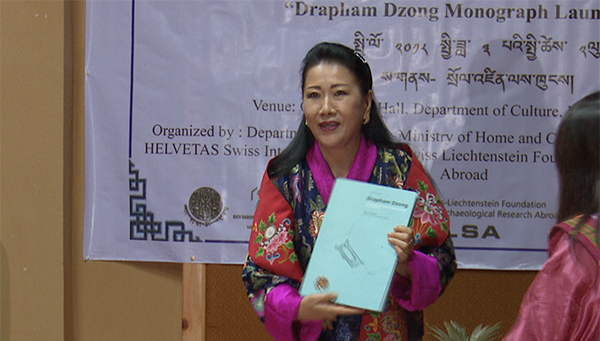 Scientific archaeological excavation of Drapham Dzong has brought to light crucial discoveries about the dzong's rich past. The discoveries are all detailed in the first-ever archaeological monograph of the dzong launched in Thimphu today by the home ministry.
Monograph is a detailed written study of a single specialized subject or an aspect of it. Her Majesty the Queen Mother Tshering Yangdon Wangchuck graced the launch of the Drapham Dzong archaeological monograph.
Drapham Dzong is located in the Chhoekhor-Toe Valley of Bumthang. The archaeological excavation of the dzong ruins was carried out jointly by the Department of Culture and the Swiss government.
Among the key discoveries of the project is that the dzong was a massive structure.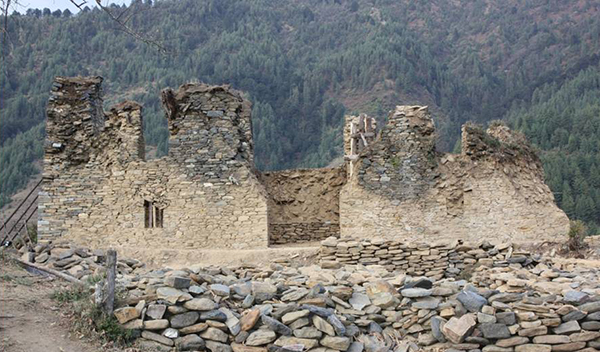 The Secretary General of SLSA, Switzerland, Dr. Eberhard Fischer, said the dzong was a fortress of magnitude and a citadel for soldiers.  "More than a hundred soldiers could have been staying there and it had a large frame of wall around with a protected water way down to the river," Dr. Eberhard Fischer said.
The book, which details the findings of the excavation project, is a significant and innovative contribution to the study of Bhutan's history.
The assessment of the findings reveals valuable information beyond basic history of the dzong's construction. For instance, excavation project found evidence of the Chhoekhor Valley's past as a strategically important place in the trade route between Tibet and India.
"It must have been a place where traders came with their goods and exchanged things from the north with things from the south," Dr. Eberhard Fischer said.
The monograph of the dzong also contains information on discoveries about the archaeological remains of everyday life of the inhabitants.
Also, the project findings validate and reaffirm the fact that the dzong predates the era of Zhabdrung Ngawang Namgyel.
Dr. Eberhard Fischer said the dzong had been built in the 16th century in two parts and was destroyed in the 18th century. The dzong was the residence of Chhoekhor Deb, a contemporary of Pema Lingpa, who ruled Chhoekhor valley some 600 years ago.
Drapham Dzong is the first ruined fortress in the country to be excavated. The excavation project began in 2008.