Fire burns over 80 acres of forest in Shumar Gewog
Thinley Dorji, Pema Gatshel

Jan 31, 2018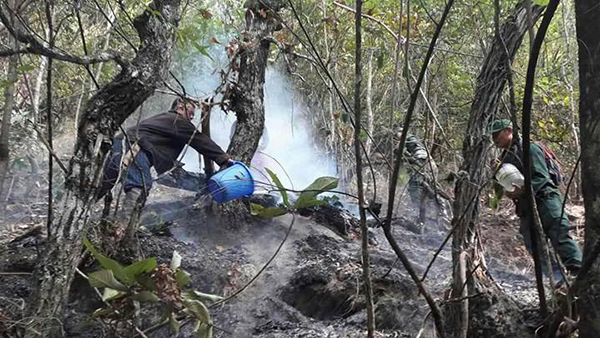 The fire wiped out more than 80 acres of forest vegetation at Bartseri under Shumar Gewog in Pema Gatshel.
The forest fire which broke out at around 5 in the evening yesterday was brought under control by dzongkhag officials, forestry officials, DeSuups, and local people today.
Due to darkness and strong winds, they could not put off the blaze yesterday.
To determine the cause of the fire, police is on the lookout for miscreants.
The forest was handed over to the people of Bartseri Chiwog as community forest some few years ago.