Construction of Korphu GC road a failed project: DoR in Trongsa
Passang, Trongsa

Jan 29, 2018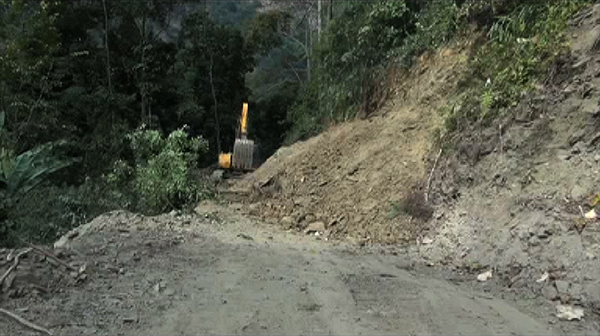 People of Korphu Gewog in Trongsa are worried about the slow work progress of the construction of the Gewog Centre (GC) road.
The Department of Roads (DoR) in Trongsa said, only about 30 per cent of the work is complete so far and the contract period will expire by April this year.
The construction of 19.5-kilometre GC road from Trongsa-Zhemgang highway at Reotala began in April, 2016. Today, the road has been cleared but construction of drains alongside the road; proper paving of road edges and blacktopping works are yet to be done.
"The 11th Five-Year-Plan is nearing completion, and we are worried that if the road is not complete on time, the allocated budget might be diverted for other projects," said Korphu Gup, Sangay Khandu.
Villagers said, without proper road, traveling becomes challenging. "The road construction is underway but the quality is poor. We are bearing the brunt of bad road as our vehicles are often damaged," said one of the farmers, Chimi Dorji.
Others said, their economic gains seem impossible due to the terrible road condition. "Even to open shops here is extremely challenging. We have to risk our lives transporting commodities via this almost inaccessible road. If it's blacktopped, we will be immensely benefited," said another villager, Thinley Wangmo.
However, the contractor over the phone told BBS that despite frequent breakdown of machinery and other hurdles, they are racing against the clock to complete the work on time. But the Roads officials said, lack of resources from the contractor's side is impeding the work.
"Contractor is supposed to have enough manpower and machinery. But when we inspected the site, we found out that the contractor has not deployed adequate resources there," said the Chief Engineer of DoR in Trongsa, Ugyen Dorji. "The Korphu Gewog road is more or less a failed project to me".