DoR to take charge of road maintenance from Trongsa till Langthil
Passang, Trongsa

Jan 29, 2018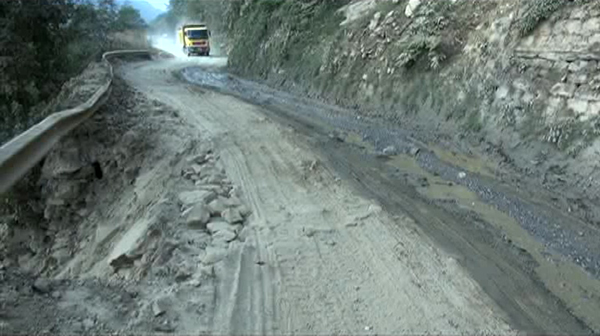 The rehabilitation works of dilapidated road from Trongsa till Langthil Gewog will soon be taken up by the Department of Roads (DoR) in Trongsa.
For the last four years, Mangdechhu Hydroelectric Project Authority (MHPA) has been renovating the road since its vehicles frequented the route, ferrying raw materials for construction of 720 Megawatt MHPA.
The Managing Director of MHPA, A.K. Mishra said, the project is nearing completion and once it's complete, movement of heavy vehicles will stop and the road condition will improve. "To repair the damaged roads, MHPA and DoR jointly worked out on cost. We have released Nu 64.4m to the DoR for road renovation."
The road rehabilitation contract is divided into two packages. The first package begins from Trongsa till Refey. Tender has already been floated for the bidders. The second package includes road maintenance from Refey till Langthil Gewog.
"From Trongsa to Refey, we need to construct drains along certain stretches, building retaining walls and blacktopping some portion," said the Chief Engineer of DoR in Trongsa, Ugyen Dorji. "From Refey to Langthil, the work is more or less similar but there is one addition GSB and development materials for blacktopping as the roads are more deteriorated there."
However, the project will not include widening works. The project is expected to begin within a month or two.