Youth Enrichment Programme: Keeping students engaged meaningfully
Sonam Penjor, Phuentshogling

Jan 28, 2018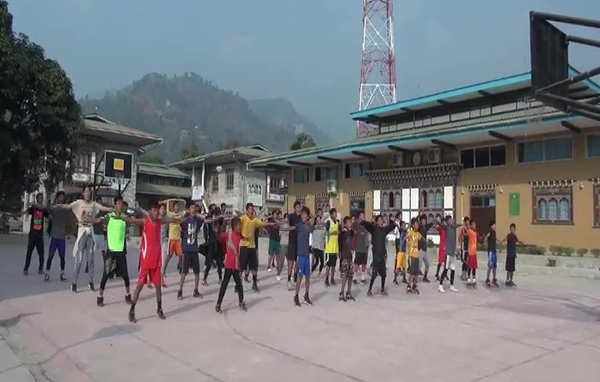 To engage youth meaningfully while on winter vacation, a week-long Youth Enrichment Programme was organised in Phuentshogling.  
The week-long programme concluded yesterday featured sports, adventure and team building activities. Under sports category, students were trained on basic basketball skills such as dribble, passing and movements while chess was taught both theoretically and practically.
"With skills I learned here, there is a chance for me to play for the school team. I also got an opportunity to make friends. I was delighted to be part of this programme," said one of the participants, Tashi Tshewang.
Like him, other youth said the enrichment programme was all about gaining a variety of skills with fulfilled activities.
"If we played chess in the morning, we played basketball and badminton in the afternoon and evening. We are free to choose our own sports here," said another participant, Tshering Wangmo.
Students also took part in excursion and cleaning campaign as a part of team building task. The Department of Youth and Sports under Education Ministry organised the programme.