Haa saw no infant deaths during mid-year of FY 2017-18
Sangay Chezom, Paro

Jan 29, 2018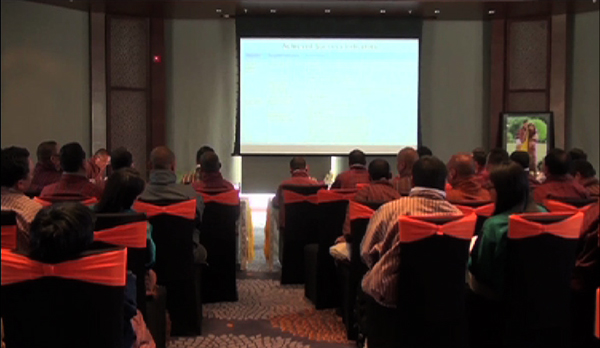 From June till December last year, the first half of Financial Year (FY) 2017-18, Haa Dzongkhag recorded zero cases of infant mortality.
This was revealed during the mid-year review of Annual Performance Agreement (APA) of Paro, Thimphu, Haa, Chhukha, Bumthang, Gasa, and two thromdes: Thimphu and Phuentshogling, which was held in Paro on 26 January. The APA mid-year review was for the FY 2017-18.
The Planning Officer of Haa, Gyaltshen said, during the previous FY's APA review, Haa recorded five cases of infant deaths. Following this, Haa Dzongdag, Kinzang Dorji, instructed health workers of BHUs and dzongkhag hospital to strictly supervise each and every expectant mother, and ensure them to have institutional delivery. While not so serious pregnancy cases were attended by health centres in Haa, severe ones were referred to National Referral Hospital in Thimphu.
Due to these reasons, Haa saw no cases of infant deaths during the first half year of Financial Year 2017-18 added Haa's Planning Officer. But in Chhukha, Thimphu, Bumthang, Gasa and Paro, 10 cases of infant deaths were recorded and thus the target of achieving zero infant mortality rates was reported to be at risk. To achieve the target, the dzongkhag officials have requested the central government to send a child specialist and a gynecologist each in these five districts.
The six dzongkhags, and Thimphu and Phuentshogling Thromdes have achieved more than 40 per cent of its annual success indicators in terms of blacktopping of GC roads, agricultural productivity, electrification works and students' academic performances and safe drinking water coverage among others.
Signing Annual Performance Agreement between the Prime Minister and ministries, dzongkhags, and other important government institutions is one of the initiatives of the government to improve public service delivery and strengthen good governance.