Crowd swells at annual Samtse Tshechu
Samten Dolkar, Thimphu

Nov 30, 2017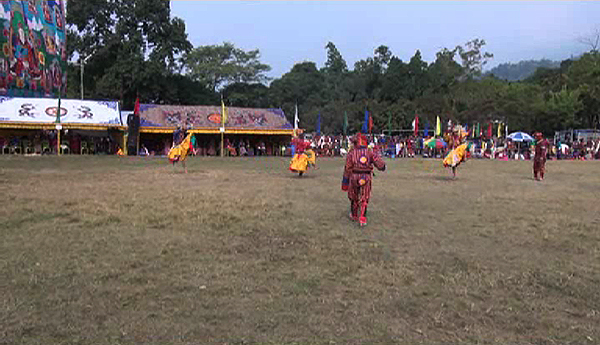 Contrary to the past years, this year, the number of spectators witnessing annual Tshechu in Samtse swelled. This is due to the initiative taken by the District Tshechu Committee where setting up of game stalls which involved wagering of money was prohibited.
The spectators especially adults, from every nook and corner of the dzongkhag welcomed the committee's move.
"Last year people were found mostly playing such games and almost all of them were drunk. But this time it is good to see more spectators focusing on the tshechu," said one of the shopkeepers in Samtse, Ugyen Tshering.
Some others also echoed same views.
"Until last year people were not even willing to witness the mask dances and any other sacred dances as they were attracted towards games. Now in absence of such entertainment facilities, people watch the tshechu programmes," said a resident named Dorji Tenzin.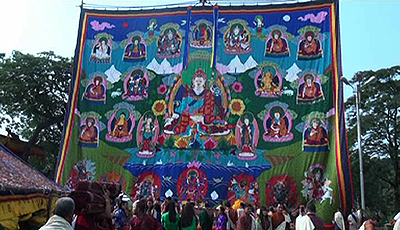 However, for many youngsters, they went home after they noticed there were no entertainment stalls.
"I hardly see youth coming to attend the festival this time. They normally come with the excitement to play games as well. So, indirectly, youth are attracted towards tshechu due to such game stuffs. But in its absence, even I am not so interested to witness the tshechu this time," said one of the students, Sangay Chophel.
The District Tshechu Committee said they did not allow people to open game stalls during this tshechu since it was difficult to manage crowd. In addition to this, the noise pollution disturbed people to witness the tshechu properly.
The three-day annual Samtse Tshechu ended on Tuesday with the unfurling of Guru Thongdrel for public veneration.