Police to come up with procedural guidebook on LGBT community
Sonam Penjor, Phuentshogling

Nov 29, 2017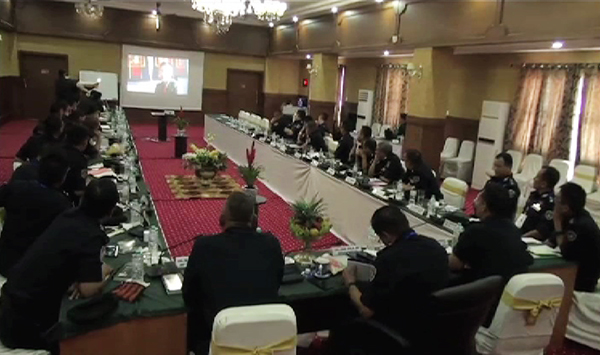 Understanding the lesbians, gays, bi-sexual, and transgender or LGBT has always been a challenge for the police. This has left the police to use their personal judgments that often failed. In order to know them, a presentation by the LGBT representative was also included during the senior police officers annual conference in Phuentsholing yesterday.
Pema Dorji from LGBT community explained to the police officers the stereotype and stigmatisation they face in the society. He said they have no lifestyle choice since it has naturally come to them. He shared about the harassment he experienced during the school days. According to Pema, people forgot his name and started calling him with various names.
Police officials said Pema's presentation has sensitised them further on issues related to LGBT community.
"Whenever we deal with LGBT, we are startled to see men decked in women's attire and vice versa. So in such cases, it is challenging for us to enforce law since we remain confuse about their gender. This training has helped me understand better about the LGBT community," said the Chief of Police, Colonel Chimi Dorji.
Police said LGBT is not a new thing in the society. They said, for the past decades, LGBT communities were victimised and discriminated by the law enforcement authorities because they were not understood properly. But henceforth, LGBT community will not face similar problems.
"After the training, we will come up with a procedural guidebook on LGBT. We will then distribute it among the officers. It will help us to deal with the LGBT community in a free and fair manner," added the Chief of Police.
The five-day annual senior police officers conference ends this Saturday.