Farmers in Zhemgang going commercial way in Banana production
Pema Samdrup, Zhemgang

Nov 20, 2017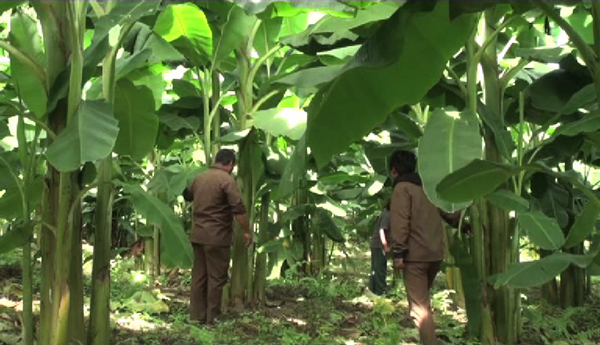 Banana is the new cash crop for the people of Brumbi village in Zhemgang. Farmers there took up mass banana farming after they found a ready market with the Khengrig Namsum Cooperative.
Banana trees have taken over about hundred acres of land previously left fallow in Brumbi of Trong gewog. The plantation started in June this year with three varieties of banana. Today there are over 10,000 banana trees in the orchard.
"The demand for fruit is quite high. So we initiated and encouraged farmers of Tsanglajong to go for mass cultivation of bananas. We will buy the produce from them. Our aim is to buy back the fruit and produce chips and also supply bananas to schools," said the Chairperson of Khengrig Namsum Cooperative, Thinley Wangdi.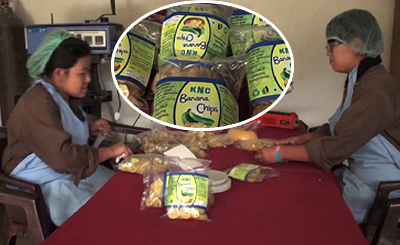 The trees have already started bearing fruits. Both farmers and staff of the cooperative are seen visiting the orchard regularly. They are expecting to harvest about almost four truckloads of banana this year. 28 households are involved in the farming.
"We have no problem of market. If we have excess, we will take it to Thimphu and other dzongkhags. It will promote the name of our dzongkhag," added the cooperative's chairperson.
Villagers said the cooperative has given them an opportunity to boost their incomes.
"It is a great opportunity the Khengrig Namsum Cooperative has given us. It will benefit us as we can make money within a short period of time. The trees have already started fruiting," said Lhendup from Tshanglajong Village.
The cooperative has also promoted mass banana production in Lower Kheng where the fruit is grown on 135 acres of land.
Apart from Banana cultivation, Khengrig Namsum Cooperative has also initiated production of winter vegetables, fruits and other sustainable and commercial oriented crops in the region.