High Court dismisses Druk Nyamrup Tshogpa's petition
Pema Seldon Tshering, Thimphu

Nov 9, 2017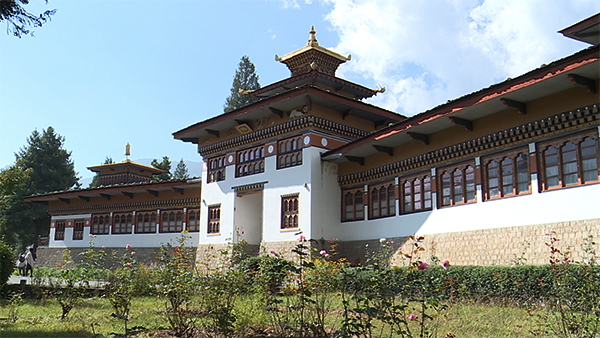 The High Court dismissed the petition of Druk Nyamrup Tshogpa (DNT) for a writ of mandamus against the government today. The party requested for a court order seeking to determine the government's granting of fiscal incentives.
The court reasoned that the petitioner, DNT, has no legal standing or jurisdiction to file a constitutional writ as the petitioner is not a party who is directly harmed. The judgment also states, as per the Civil and Criminal Procedure Code, only a person or class of individuals, whose rights are directly affected or who suffered an actual injury, has the legal standing to sue.
The court also dismissed the submission of the Office of the Attorney General (OAG) that the case is sub judice. The court justified that the power to obtain the opinion of the Supreme Court is bestowed upon the Head of the State. Therefore, the judgement reads, "The Prime Minister, as the head of the Executive branch of the government and belonging to a political party, cannot obtain the opinion of the Supreme Court, as it would violate the cardinal principle of separation of powers".
The OAG, in its earlier submission, said the government has petitioned His Majesty the Druk Gyalpo for consideration to invoke Article 21 Section 8 of the Constitution to obtain opinion of the Supreme Court regarding the matter. Thus effectively rendering the subject matter sub judice.
While parliamentary remedial measures have already been taken to consider any fiscal incentives to be introduced as Money Bill, the court cautions that any fiscal incentives by based on "Principles of State Policy" as enshrined in the Constitution. The judgement also stated that, "The political and constitutional mandate of a particular government is term based and therefore, the court observes that any past fiscal incentives or schemes should be subject to review, if necessary, by the succeeding government and subsequently ratified by the parliament through amendment or by way of introducing new Money Bill on those past fiscal incentives".
The case was registered before the court in August, this year.