Gelegphu Thromde gets condom vending machines
Karma Wangdi, Sarpang

Nov 9, 2017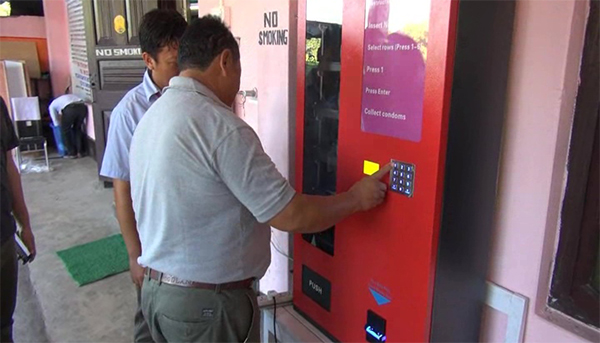 Gelegphu Thromde received four condom vending machines from the Health Ministry. Of four, two have been installed in Gelegphu town and the rest outside the thromde area. The machines were installed yesterday.
Residents there have welcomed the initiative since Gelegphu is in close proximity to Indian border thereby having high risk of spreading sexually transmitted diseases.
"The facility would be useful since it is easily accessible in open space. It would prevent spreading of STI diseases," said one of the residents, Pema Tshewang.
People can insert 5 note in the machine and get condom in less than half a minute.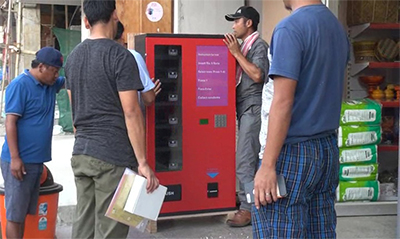 However, Gelegphu health officials said none was forthcoming to take care of the facility. They added after much insistence, four people agreed to look after the machines. An agreement was also penned to ensure that they carry out their responsibilities properly.
"People are not familiar with concept of initiating such facilities in town, so we had difficult time finding the care takers of these machines," said Tshering Tashi, one of the health officials.
The money charged to get condoms from the machines will be used for maintaining the machines and paying electricity bills for machine operation. Gelegphu Thromde is the second thromde to get condom vending machines. Phuentshogling Thromde was the first to get such facilities.