Betel nut farming giving farmers a major economic boost
Namgay Wangchuk, Tsirang

Nov 9, 2017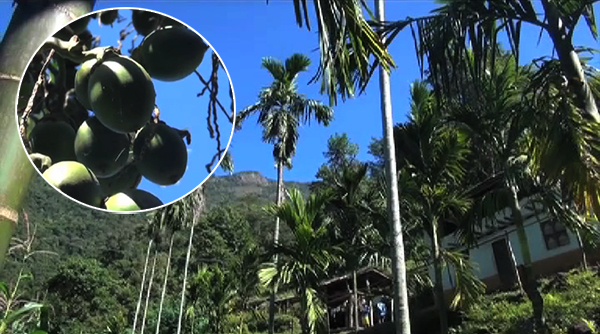 Betel nut or locally termed as Doma has become a new source of income for people of Soonkosh under Rangthangling Gewog in Tsirang.
Located above 300 metres above the sea level, Soonkosh was not feasible for cardamom plantation, so farmers there resorted to growing betel nuts. A 40-year-old Amber Bdr Chetri has been planting betel nut trees since 2000, however, it was only last year when his hard work was rewarded. The trees produced good number of betel nuts which fetched him over Nu 3,000. His orchard has around 60 betel nut trees.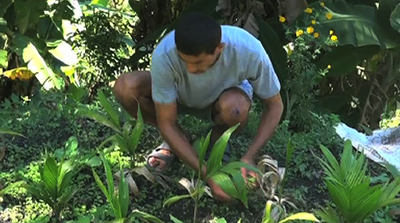 "Now the smaller trees are also starting to bear fruits. May be next year we will have a bountiful harvest. We are trying to plant more trees and we are doing betel nut nursery also," said Amber Bdr Chetri, adding that they also grew oranges and mangoes but was not successful.
Meanwhile, the Rangthangling Gewog Administration has constructed a farm road in Soonkosh with funds of over Nu 1.5m from the Gewog Development Grant. The four kilometre farm road was opened to traffic recently and connects Soonkosh with the highway. This is expected to encourage farmers like Amber and some others to expand their farms and easily sell their produce.
"The farm road will facilitate the farmers to take their betel nuts to other places for sale. Previously, it was tiresome for them since they have carry the products on their backs until they reach the nearest road point," said Rangthangling Gup, Bal Bahadur Tamang.
The road will benefit 27 households of Soonkosh Chiwog. All five chiwogs in Rangthangling Gewog is now connected with a farm road.