RSTA introduces e-payment to register for driving test
Pema Seldon Tshering & Tshering Dendup, Thimphu

Nov 8, 2017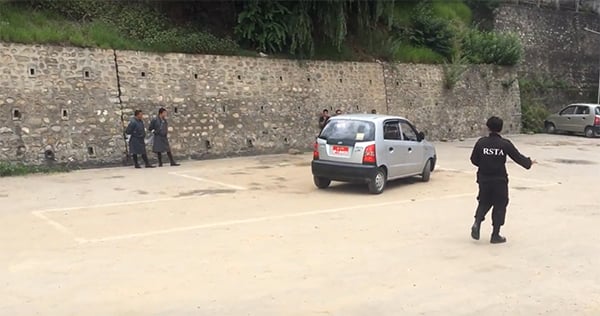 People will now have to pay the test fee for obtaining a driving license as they register for a test. The Road Safety and Transport Authority (RSTA) introduced the e-payment system to provide fair and equal opportunity.
The RSTA started the online registration service in February this year. And until last week, payment of Nu 75 as test fee had to be made on the day of the test. However, officials said, of around 50 accepted applicants, around 25 per cent would not turn up for the test usually.
"Many are not turning up even after booking it successfully on the actual test date, depriving the opportunity for others," said Tshering Nidup, the ICT Officer of Ministry of Information and Communications.
For those who do not have access to online registration, arrangements have already been made. They can visit the nearest RSTA office to do so.
"Our officials are providing support and educating them to have bank account with SMS facilities so that they can use it themselves in the future. They can also request others to use for them," added the ICT Officer.
For now, the only challenge with the e-payment system is ensuring a stable internet network. This is because the system is completely dependent on banks, RMA gateway networks and if the network is bad, the e-payment will not be possible.
The first driving test after the introduction of e-payment service will be conducted in Phuentshogling tomorrow.