Installing electric fencing could risk forest degradation
Phub Gyem, Thimphu

Nov 8, 2017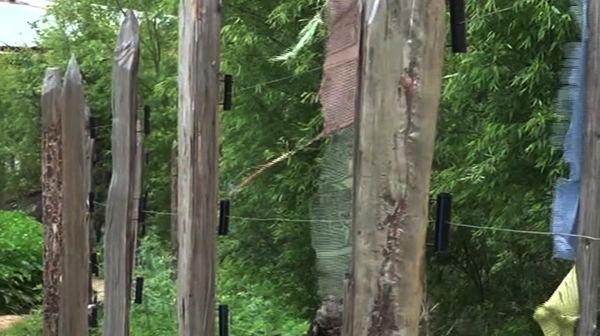 Almost every time, there is a story of farmers reaping good harvest without losing their crops to wild animals and it is attributed to having electric fencing installed around their farms. However, setting up the facility comes at a price. Forestry officials are concerned that extraction of timber for such fencing could result in forest degradation, in the long run.
Wooden posts erected to hold the electric fencing wires come from the forests. Forestry officials said the demand for these posts in a chiwog accounts to 10000-12000 pieces.
"If we are to allot that amount of fencing posts for one chiwog then in one gewog itself there are about five to six chiwogs. So that may cost us almost twenty thousand posts in one gewog. Similarly if that applies to all gewogs, that would mean huge destruction to forest," said Kaka Tshering, the Chief Forestry Officer of Paro Division under Department of Forest and Park Services. "It will affect the growth of non-wood forest products and wild animals will come into human settlements."
With such high demands, during the Asia Protected Area Partnership Workshop in Thimphu yesterday, forestry officials recommended using of iron poles instead of the wooden ones. Asia Protected Partnership is a platform that helps governments and other stakeholders collaborate for effective management of protected areas in the region.
"If the government can provide iron posts that will last longer for forty to fifty years, whereas wooden posts have to be replaced after four years. At the max it can run for four years," added the Chief Forestry Officer.
Electric fencing was first legalised in 2012 to solve longstanding issue of human-wildlife conflict. In its absence, farmers had to spend sleepless nights guarding their crops from wild elephants, wild boars, monkeys, and deer.