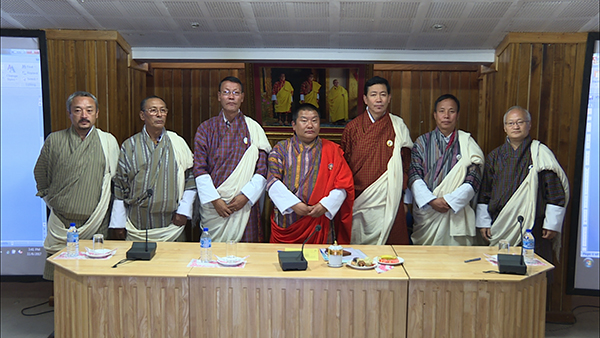 The Health Ministry signed a Memorandum of Understanding (MoU) with the Ministry of Agriculture and Forests, and other relevant stakeholders in Thimphu, yesterday. It was signed to implement the Bhutan One Health Strategic Plan for prevention of emerging and re-emerging infectious zoonotic diseases. Zoonotic diseases are those that spread between animals and people, and can cause sickness or death in people.
The need to institutionalise 'One health concept' was recommended during the National and Regional One Health Symposiums held in 2013. For Bhutan, the strategic framework and action plan was prepared a year later.
The five-year framework, from 2017 – 2021, comprises of seven strategies. It outlines collaborative mechanisms amongst stakeholders to prevent and control zoonotic and high-impact infectious diseases in the country.
"Globally, the one health concept is gaining popularity because of the fact that in order to prevent and control the zoonotic diseases or any others disease, there is a need for a key stakeholders to work together," said Dr. Kinzang Dukpa, Programme Director of National Centre for Animal Health.
Infectious zoonotic diseases such as rabies, highly pathogenic avian influenza caused by H5N1 virus have been a major driver for the adaptation of a one health approach to disease management.
"If we look at Bhutan, we get so many outbreaks like rabies, avian influenza which is otherwise known as bird flu. So when there are such outbreaks in animals, it should act as a early warning to human," said the Programme Director of Department of Public Health, Rinzin Kinga Jamtsho.
Along with the implementation of the plan, the health and agriculture ministries will also propose for an establishment of One Health Secretariat to the Royal Civil Service Commission.