Parties announce candidates as 2018 elections draw closer
Yeshi Gyaltshen & Sonam Phuntsho, Thimphu

Nov 2, 2017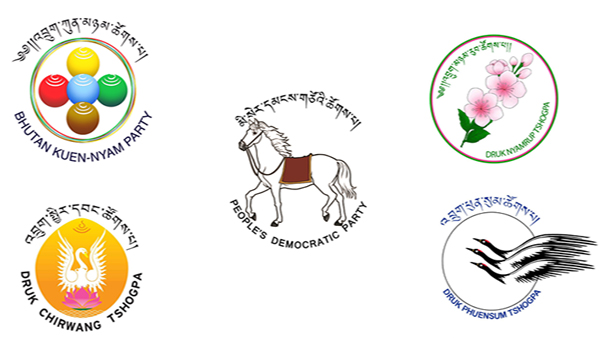 With the elections fast approaching, political parties are gearing up for it. Some of them have started announcing their candidates, while others are preparing to do so.
Bhutan Kuen-Nyam (BKP) Party recently announced three of their new candidates in a press conference. Sixty-year old and retired Dr. Leki will represent BKP from Choekhor-Tang constituency in Bumthang in the 2018 elections, while Thinley Dorji, a business man, will contest from Chapcha-Bongo constituency under Chhukha. From Lamgong- Wangchang constituency in Paro, BKP has 58-year-old former civil servant Nim Dorji.
Druk Chirwang Tshogpa (DCT) is waiting for the Party Convention to make some decisions on their candidates after which they plan to make the announcements. The party's convention is expected to be held this month.
Druk Nyamrup Tshoga (DNT) is also getting ready to announce its candidates. The party shared it still has some decisions to make, after which they will be introducing their candidates. They said detailed information would also be shared then.
Druk Phuensum Tshogpa (DPT) has taken to social media to announce their new candidates. The party has already introduced five new members. They announced Phub Tshering from Lamgong- Wangchang constituency in Paro, Nim Gyeltshen from Athang-Thedtsho constituency in Wangduephodrang, Kewal Ram Adhikari from Sergithang -Tsirangtoed constituency in Tsirang, Chimi Jamtsho from Nyishog-Saephu constituency in Wangduephodrang and Tshering Dorji from Ganjzur-Minjey constituency in Lhuntse.
DPT said with four of its current MPs retiring, the party has to identify 37 new candidates.
The People's Democratic Party (PDP) says it has identified 16 new candidates. This list includes candidates who will replace two of the party's current MPs who are not contesting in the 2018 due to the age factor.
PDP shared some of them are yet to resign from their jobs because of which they are unable to make the announcements yet. However, the party intends to introduce some of their members this month during the party convention.