Thai Minister-Counsellor thanks Bhutan for holding prayers for late King
Choni Dema, Thimphu

Oct 27, 2017
The Minister-Counsellor of the Royal Thai Embassy in Dakha, Bangladesh, Kraichok Arunpairojkul, says he is honoured to be in Bhutan to attend the special prayers held for His Majesty late King Bhumibol Adulyadej.
Coinciding with the royal cremation ceremony in Bangkok yesterday, which capped a year of mourning, a special prayer ceremony was held at the Kuenselphodrang. The prayer ceremony was presided over by His Holiness the Je Khenpo.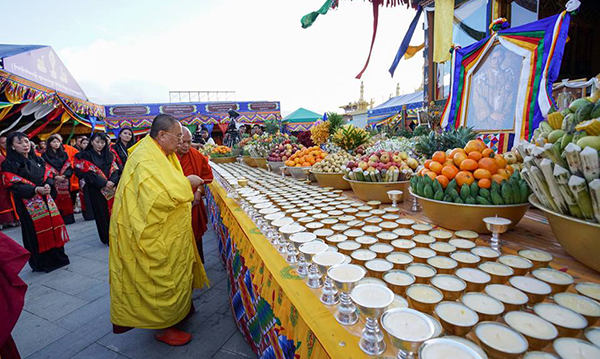 Speaking to BBS yesterday, Thai Minister-Counsellor Kraichok Arunpairojkul thanked the Bhutanese government for holding prayers for the beloved late King. He says it represents close relationship between Bhutan and Thailand and the monarchs of the two countries.
"Thailand and Bhutan share many similarities like religion and most importantly, we have monarchy," said the Minister-Counsellor.
"It  is a very special day for Thai people. It's the last day we can pay respect to our late King. I am happy to be here at the event organised by the royal government."
His late Majesty King Bhumibol, who is deeply revered by the people of Thailand, died in October last year. The late King was cremated yesterday following a year-long mourning period during which he lay in state to allow people from all parts of Thailand to come and pay their respects.
The passing away of the beloved late King has been described as one of greatest losses for the people of Thailand. But as the Minister-Counsellor aptly put it, King Bhumibol may have passed away but he will always remain in the hearts of Thai people.
"I believe that Bhutanese people will also share the same feelings as Thai people," he added.