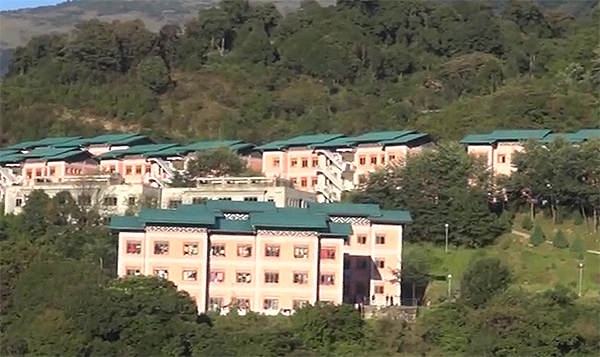 The Royal University of Bhutan (RUB) is planning to offer PhD in Anthropology by 2020, the university's first doctoral programme. The doctoral course will be offered by the College of Language and Culture Studies (CLCS) in Trongsa.
Anthropology is the study of the human societies and cultures and their development. The programme will be centred around the four pillars of Gross National Happiness (GNH) and their sub-fields.
A project team from the Institutional Development Grant (IDG) is currently working on the development of the Doctor of Philosophy (PhD) programme. Faculty members of CLCS, international and local coordinators, and Bhutanese and foreign advisors are involved in the team.
Dr. Francoise Tashi Om is the RUB's Associate Professor of CLCS said "Although there are lots of quantitative research in Bhutan, qualitative research is not so common, which means we know how many, for example, but we don't know always why so."
"So, second motive is that, now the government is very keen of having PHD lecturers and sending lecturers abroad is very expensive for the government and also to be more self-reliant, we thought Bhutan should have their own PHD in anthropology. "
The CLCS's Dean of Research and Industrial Links, Ngawang Jamtsho, said the college is the right place to start such a programme. He said the college is the only academic institution in Bhutan, which offers bachelors degree in language, culture and history since 1961.
"CLCS has enough capacity for delivering the courses in language, culture and Bhutanese history and also we have enough resources in the campus in terms of the library, books and other collections," said Ngawang Jamtsho.
The programme will be established through the Institutional Development Grant (IDG) of the Wenner-Gren Foundation, USA. The foundation will provide US$25,000 every year to the project team and is renewable for a maximum of five years.
The Institutional Development Grant (IDG) supports the growth and development of anthropological doctoral programs in countries where the discipline is under-represented and has limited resources for academic development.