Tamzhing Phala Choepa's historical significance
Kipchu, Bumthang

Oct 2, 2017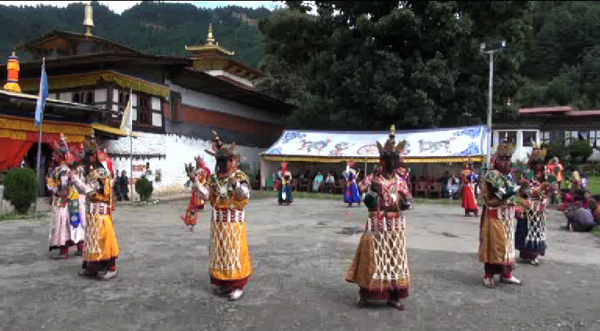 The annual Tamzhing Phala Choepa held at the Tamzhing monastery in Bumthang is a festival associated with the construction of the monastery in the 16th century by Terton Pema Lingpa and his protecting deity, Dorji Phagmo or the Diamond Sow.
The three-day festival is a display of series of mask dances among which is the Khandroi Gar Cham, a 500-year old dance, once performed during the consecration of the monastery.
The dancers move in unison as they perform the Khandroi Gar Cham or the dance of the Dakinis in precise choreography. With soothing sound of Damaru and Drilbu, there is a feeling of complete calmness about the place.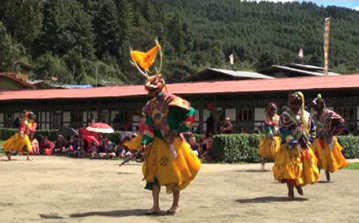 "The day before the consecration of the monastery in 1505, Terton Pema Lingpa thought about what sort of dance he should perform during the celebration and later, five Ngapas, who were manifestations of Guru Rinpoche appeared in his vision and revealed all procedures of the ceremony and various dances," said Tshulthrim Lotey, Umze of Tamzhing Monastery. "The next morning, Pema Lingpa himself taught the dances to his disciples and held the ceremony."
The festival got its name as Phala Choepa following a mask dance performed by Terton Pema Lingpa, wearing a mask of a pig, sculpted by himself. The tradition also is a celebration of the time when Pema Lingpa's protecting deity or Yidam Dorji Phagmo appeared in the form of a pig and presented him the design of the monastery. The three-day festival ends today. It attracts largest crowd including the tourists every year.