Assam strike affects potato auction in SJ
Kinley Wangchuk, Samdrup Jongkhar

Sep 14, 2017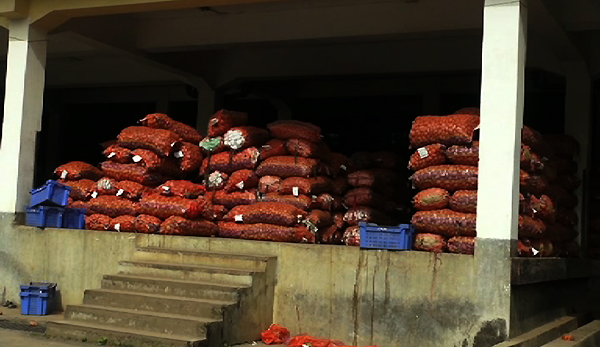 Farmers who have come to the auction yard in Samdrup Jongkhar to sell their potatoes have not been able to do so owing to the strike in the Indian State of Assam. The four-day strike began at 5 this morning and will go on till Monday morning.
Dorji Tshering is one of the affected farmers. He has already waited for three days to auction off his potatoes. Just when Dorji thought the wait was over, the strike happened.
"I don't have anyone to stay with, so I am forced to put up at a hotel, which means I have to pay for food as well as lodge" he said.
Kinzang Rinchen, another farmer, had come all the way from Trashi Yangtse. "Our potatoes go bad when we have to wait long and we also have to bear additional food and lodge expenses," he said. "I am paying Nu 600 per night for my hotel room."
Nado, also among the farmers, who have come to sell potatoes, too is counting losses. "We suffer huge losses when we have to wait," he complained.
"I think it would take us more than a week to auction off our potatoes and we do not have a proper place to stay here, which makes the situation worse."
The auction yard officials said they are helpless. All potatoes auctioned in Samdrup Jongkhar are bought by potato traders from the India State of West Bengal. The restriction on the movement of vehicles during the strike makes the transportation of potatoes impossible.
They are, however, exploring possibilities to conduct auction from tomorrow by calling local exporters.
The All Assam Koch Rajbonsi Student Union (AKRSU) called the 100-hour strike to demand the creation of a separate state of Kamatapur.