11 judiciary services go online
Choni Dema, Thimphu

Aug 30, 2017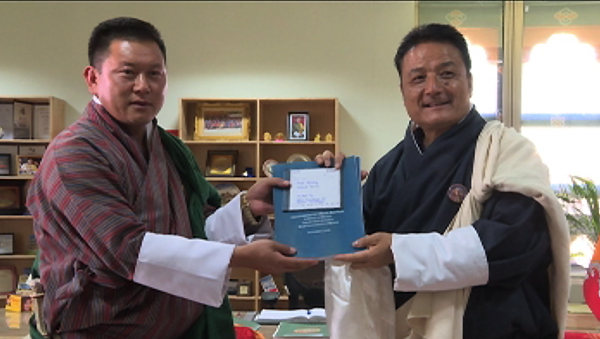 Eleven judiciary e-services were officially handed over to the Supreme Court yesterday. This came as the Royal Court of Justice and the G2C office ventured into automation of the judiciary services to facilitate the provision of public notary services.
People seeking notary services can now apply online and seek appointment for each service. The applicant, through a text message, will be notified of the date and time of appointment and the documents required.
"Previously, when we want to get a marriage certificate, it takes almost 3 to 4 days because we need to first  register, and hear the cases, investigate the documents and then issue," said Tshering Dorji, the Registrar General with the Supreme Court.
"But with this online service now, we just apply online and the notary services will tell you when to come and collect your documents. On that day, you take your original documents, verify, and then the notary offices will issue marriage certificates."
The Registrar General added that it can be done in within a short time. It could take about an hour or two if there are more people. This, he said, will save time and cost for the public.
The services are part of the judiciary's continuous efforts to improve accessibility and provide quality services to the people.
The services, which were piloted for few months in Thimphu, were well received by the people.  The e-services can now be accessed in all the districts and dungkhags and is available from the citizen portal www.citizenservices.gov.bt.