Gasa's first Driving Dzongkhag Development Centre inaugurated
Komal Kharka, Gasa

Aug 30, 2017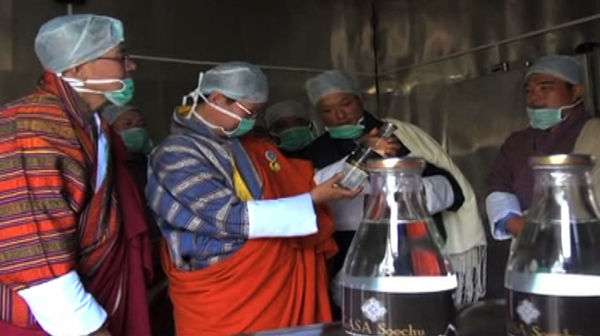 Gasa opened its first Driving Dzongkhag Development Centre. The centre is aimed at accelerating economic development in Gasa, one of the most remote dzongkhags.  
The centre, located in Khatoed Gewog, is expected to open up numerous avenues for economic development. The establishment of the centre was driven by the dzongkhag's vision of "Good to Great Gasa".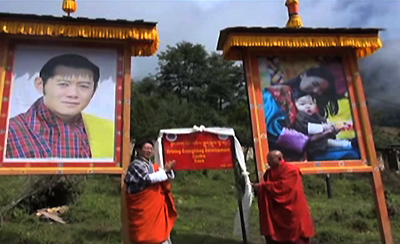 The centre will focus  on stirring a vibrant socio-economic development and cultural excellence.
The foreign minister, Damcho Dorji inaugurated the centre on Monday. To begin with, the centre has invested in drinking water bottling as its first project. The bottled water production has already begun.
The water is being extracted from a source believed to be holy. The water is believed to be the Soechu of Zhabdrung Ngawang Namgyal. Apart from supplying the bottled water in the local markets, the centre also has plans to export it.
The Driving Dzongkhag Development Centre will also take part in projects like processing of organic products, traditional arts and crafts, community based tourism, farm-stay, hot spring and cable TV service.
"We expect the public of the Gasa to take over the operation of the centre," said Gasa Dzongda Dorji Dhradhul.
With several projects in the pipeline, the centre is expected to create many job opportunities for the community.
The dzongkhag intends to open another four such centres in its other Gewogs.