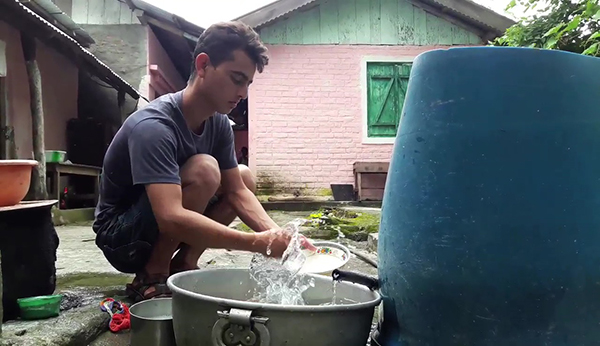 Residents of Jomotshangkha town in Samdrup Jongkhar are crippling under acute shortage of drinking water.
The town has two-water sources, one from Gyelongkhar and another from Chukarpo. However both the sources are not reliable during summer and winter seasons.
Jomotshangkha Dungpa, Lamdra Wangdi, said the water shortage is caused by drying water source in winter. But in summer, he said, the swollen river washes away the source.
With unreliable water source, the spring water near the town is stored in tanks and is being distributed to the residents. But this water is not enough for all the residents in Jomotshangkha town.
One resident Nar Maya said they hardly get the water that is supplied from the "It has been almost two weeks without water. I cannot maintain sanitation. So to keep my house engaging with activities, I drive to other places to fetch water and this is extremely challenging," she added.
Some other residents also said due to water crunch, it is impossible to carry out daily chores at home.
"It is so difficult to do household chores. Without water, we cannot prepare meals, do laundry and clean rooms," said Uechi Sherpa.
However, residents there need not have to experience drinking water scarcity for long. The Dungkhag Administration has received Nu 5m from the central government to solve water crisis in the locality.
"Jomochu is reliable throughout all seasons. So if we can pump water from there and store it in tanks, shortage of water might be solved. We have the fund but we don't have the experts to instruct us how to go about with the construction," said Dungpa Lamdra Wangdi, adding that the admin has requested the Works and Human Settlement Ministry to send experts.