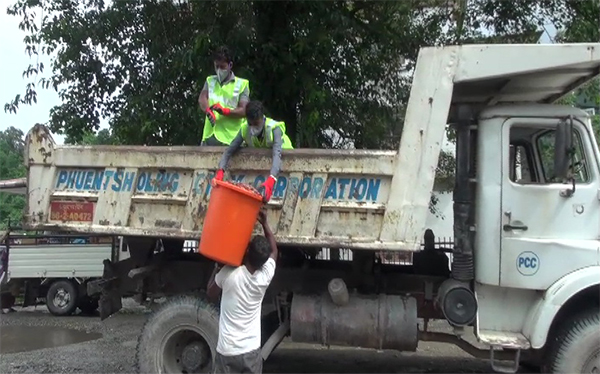 With the help of Phuentshogling Thromde, the vegetable vendors of the border town are taking the lead when it comes to waste management by segregating at source.
"Earlier, we dumped all kinds of wastes in one bin," said Baaghi Maya Monggar, a vegetable vendor. "Now, we segregate them into organic and non-organic and the place looks clean and beautiful."
Every morning at 9, the thromde garbage truck collects the wastes segregated by the vendors. The result is the town's vegetable market not only looks cleaner but also does not stink anymore like it used to not very long ago.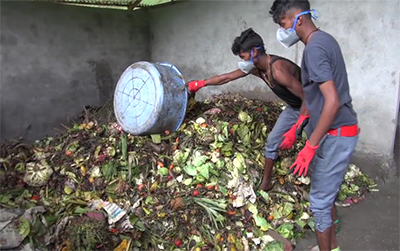 "The vegetable vendors start segregating as early as seven in the morning and we collect it at nine," said Jamtsho Drukpa, who is the Solid Waste In-charge with Phuentshogling Thromde. "So, the wastes do not end up here long, which means no bad smell."
The organic wastes are taken to the compost shed at the landfill site, seven kilometres away from the town, where it will be turned into fertiliser.
The Phuentshogling Thromde plans to initiate segregation of waste at source at the household level too.