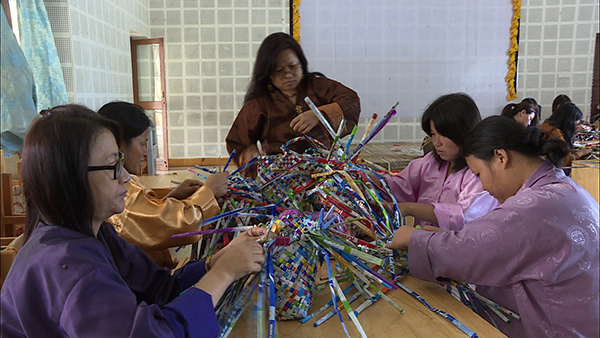 Close to 40 women, most of them from less affluent families in Thimphu,  are learning how to turn wastes into works of art at a training conducted by the Tarayana Foundation.
This is the second such training put together by the Tarayana Foundation, a civil society organization (CSO) working towards grassroots development. The first one was held in January.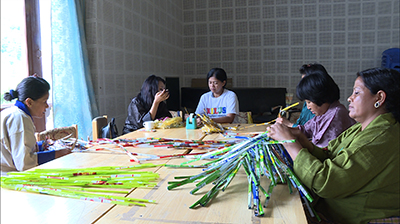 44-year-old Dechen Choden is one of the women attending the training where experts from the Philippines are teaching them that waste doesn't have to be wasted. The women are being taught some quick and easy ways to make bags, baskets and mats out of plastic wastes.
This is the second such training Dechen is attending. She had attended the first training held in January, which helped her find a job.
"With the skills I acquired, I managed to get a job with Clean Bhutan," said Dechen Choden. "I found the training useful and that's I am attending it for the second time. I know how to make baskets and even pencil bags out of plastic."
Tarayana Foundation says apart from empowering women from low income families and helping them to become financially independent, the training is aimed at encouraging them to embrace recycling.
Passang Wangmo, a school teacher, is among the participants. She wants to pass on the skills to her students. "We have a lot of wastes especially plastic wastes that is very difficult to manage in the school," she said. "When I go back to school, I will teach my students how to make recycled waste products. This will help children from poor families to earn some quick cash."
The two-week long training is funded by the Asian Development Bank (ADB). The training ends on August 2.