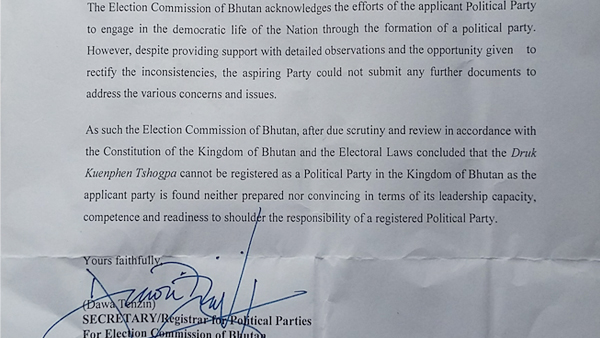 The Election Commission of Bhutan(ECB) rejected Druk Kuenphen Tshogpa(DKT)'s application to be registered as a political party.
In a letter issued to the party on Friday, the ECB said the party could not rectify various inconsistencies in the application, even after giving the detailed observation and time. The letter also states that the party is found neither prepared nor convincing in terms of its leadership capacity, competence, and readiness to shoulder the responsibility of a registered political party.
To this, the party founder, Jigme Drukpa had some strong words, saying "this is not the end".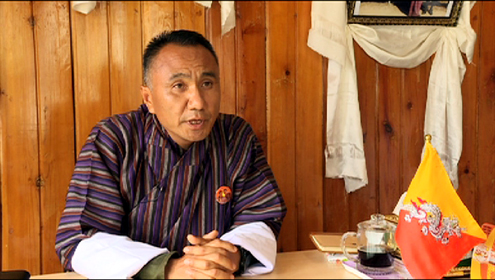 "I, our party, Druk Kuenphen Tshogpa, could not register with the ECB. We thought the party charter can be submitted in a draft stage and submit it again after meeting and discussing with all party members. Secondly, we didn't know broad-based membership is required from all 47 constituencies," added Jigme Drukpa. "And finally we submitted a tentative list of candidates. Our submission was not according to the Election Act of Bhutan, that is why could not get registered."
With the 2018 parliamentary elections nearing, Jigme Drukpa vows to come back with a new party. This time, he says, a new household name will be appointed as the party's president. He did not mention any names but said by this time next month, the party will announce its new president.
Another new political party considering registration with the ECB is Chheku Drukpa led, Druk Gaki Tshogpa(DGT).
Chheku Drukpa told BBS that he wants everything right for Druk Gaki Tshogpa before putting in application for registration.