Reading retreat to improve reading culture among youth
Komal Kharka, Wangdue Phodrang

Jul 30, 2017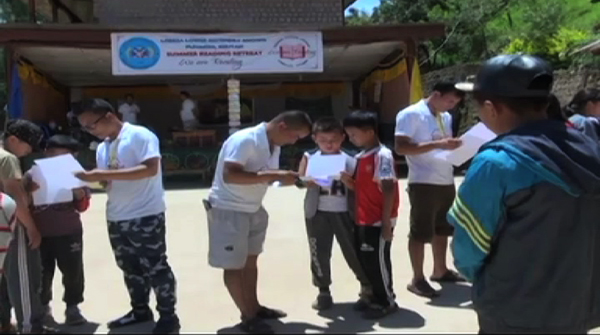 To instill the habit of reading in students from an early age, a summer reading retreat was organised at Lobesa Lower Secondary School in Punakha.
The programme which wrapped up yesterday, focused on making reading a fun experience through various reading related activities.
One of the programmes included relay reading. It required the participants to read as fast as possible and pass it to one of the team members. Twenty such reading related activities were conducted within the week-long programme.
Over 200 students from six different districts attended the programme organised with the theme "We are Reading."
Although the programme this time was organised for students of class four to six, it was equally a learning experience for the students of higher class who took part as volunteers. A group of teachers from Lobesa Lower Secondary School organised the programme.
"With technology breakthrough, reading has taken a back seat for students. So we tried to make this reading session fun-filled experience, so that students can inculcate the reading habit wholeheartedly," said one of the teachers of Lobesa LSS, Sonam Norbu.
The organisers are planning to make the reading retreat an annual event. However, they are skeptical about its funding. This time, they managed through crowd sourcing and said looking for donor through Facebook proved worthwhile.